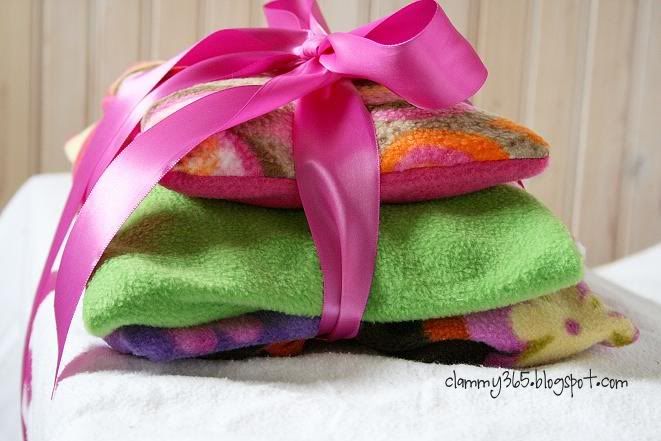 My kids have had rice pillows for a few years....and they all love them. They are on their last leg or have been lost, so I decided to make some new one for them for Valentines Day.
These are a little different in that they have a removeable cover that can be washed....and I added some lavender oil to them.
I am thankful that even though I made them at the last minute and rushed through them they still turned out ok.