I really can't believe how nice it is outside today. I find it funny that as I am doing yard work I am thinking 'boy, I am getting hot'.....and it is only 45 degrees out! Lol! But with that sun shining it sure felt good!
Heres a pic of Little A trying to break a huge block of ice that I dumped out of my gardening bucket.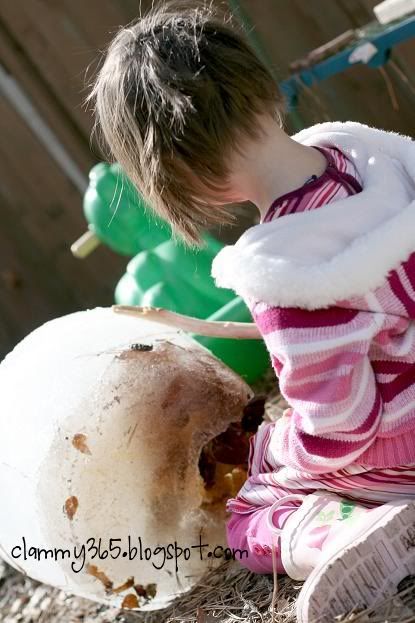 I was so excited (and grateful) to spy some bees flying around....maybe spring really is just around the corner!