We went to a park today....Pioneer Park....it had lots of petrified sand dunes and boulders everywhere.
It is great place for climbing boulders and letting the kids explore.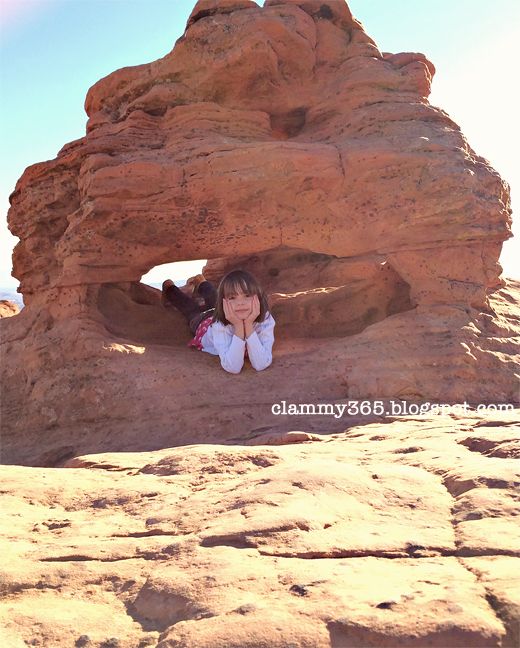 It's even a great place for silly husbands.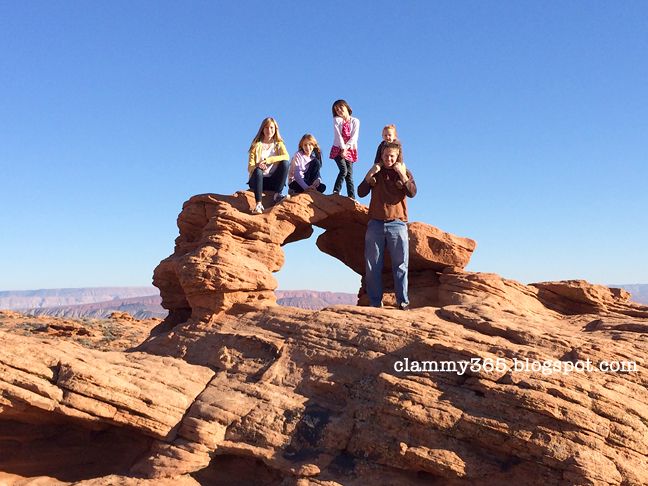 We found this great 'crack' that lots of people were exploring that went under the petrified sand dunes for quite a long ways. There was one part that I was able to see them and snap a picture of them from up above....cause I hung out up above with Baby Ponyo.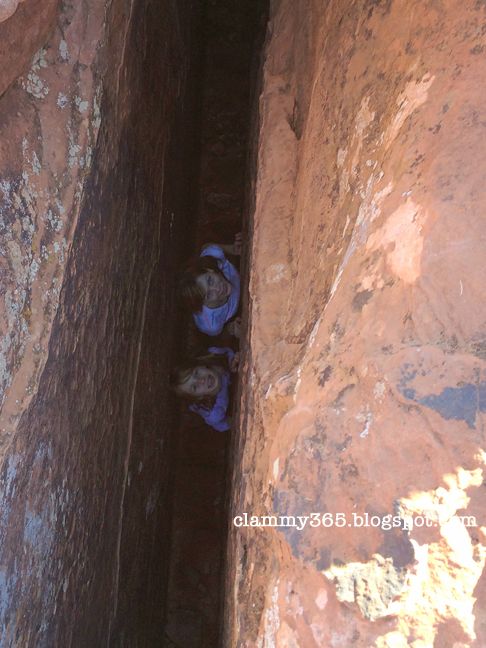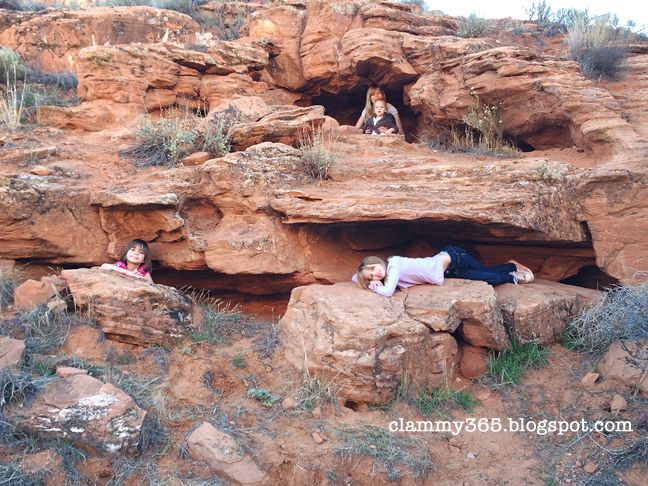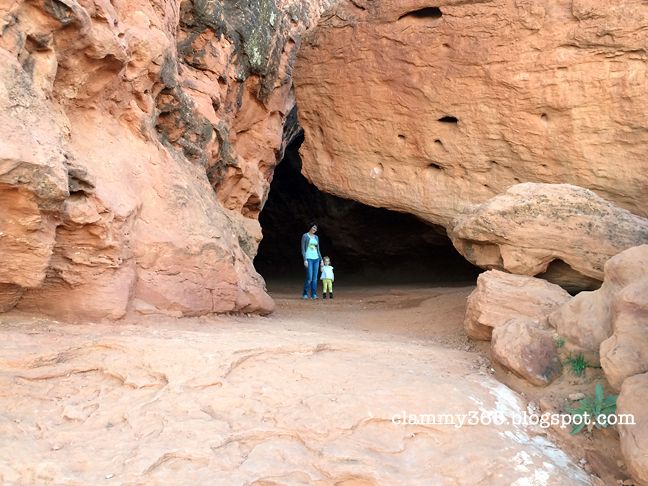 We spent pretty much the whole day there playing and exploring and having fun together.

I am grateful that my cell phone is a camera phone so I could capture these moments throughout the day.