My Little A received a pumpkin at school the other day. She practically takes it every where with her.
And she asks me to babysit it while she's at school.
I got scolded from her once because I forgot to get the pumpkin out of its bed and ready for the day.
Here she is taking it for a walk....
.....buckling it up in the car...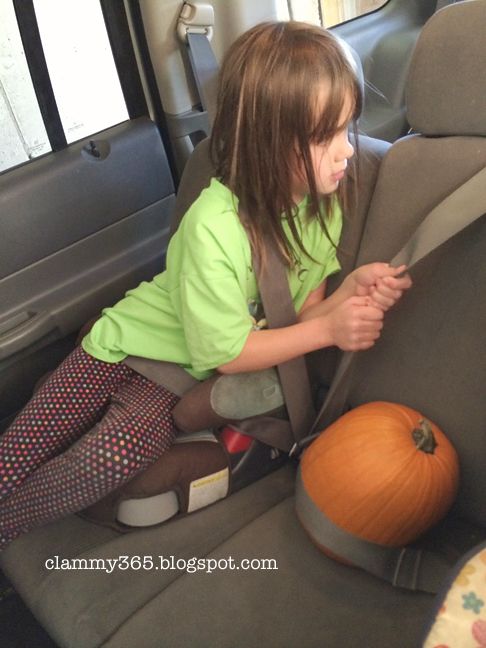 I am grateful for her personality. Brings many smiles to my face.