If you have been to Yellowstone before then you will understand when I say that a lot of the things to see there are very similar....so for little kids it can get boring.
So we went and saw some more of the awesome creations from Mother Nature...
Had Baby Ponyo almost run/fall off this board walk a few times...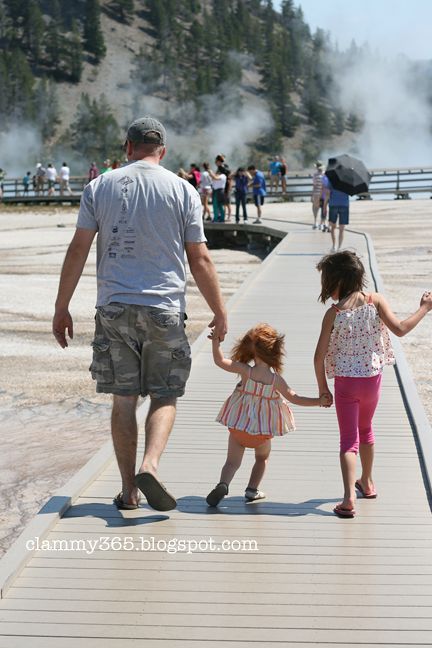 Saw some really colorful lake thingies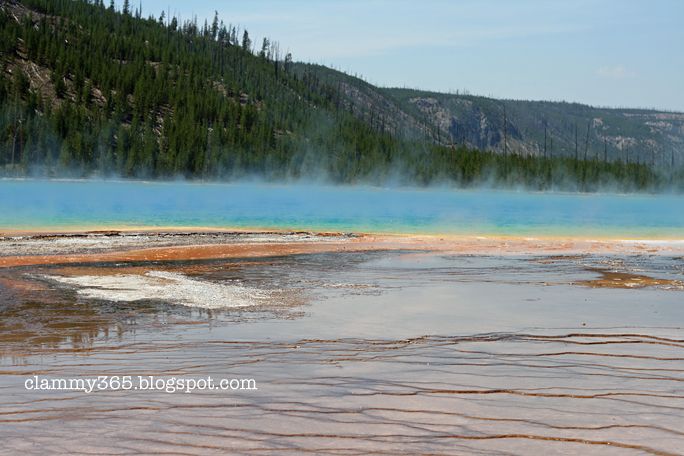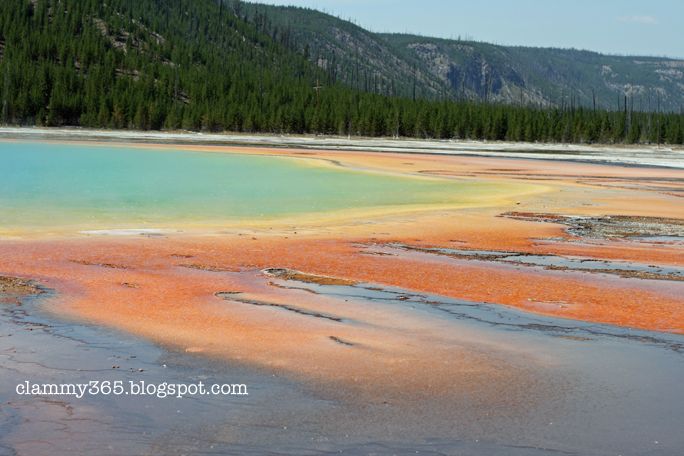 And then we went to the swimming hole.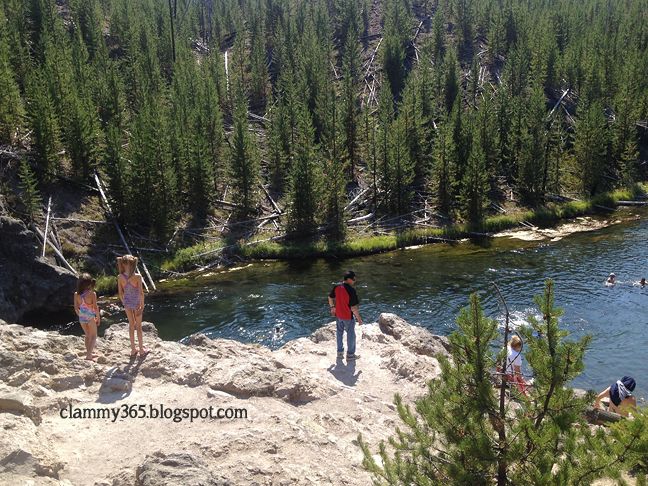 It was a neat little spot... the water was a little on the cold side, and out in the middle there was a current, but all in all we had fun playing in the water.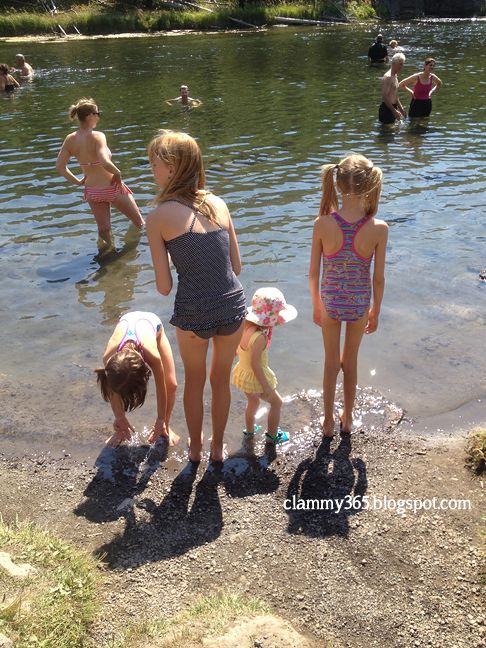 ....until the kids got too cold.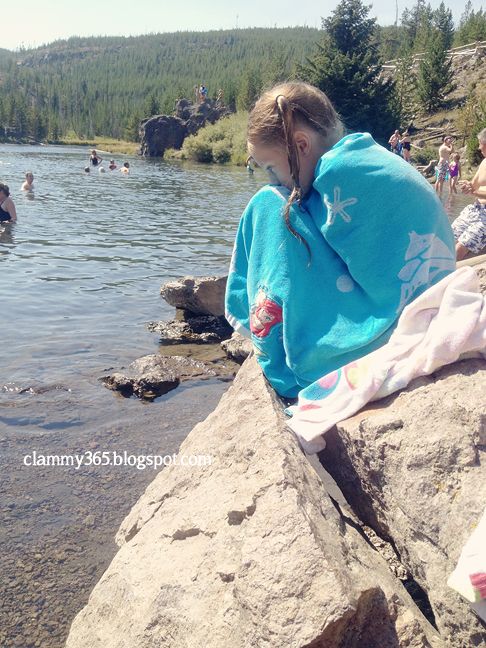 While the wee ones were drying off and warming up, Weston and I went for dip by our selves. Lets just say that I haven't laughed so hard and felt so dumb! The swimming hole is kinda formed on one end by a small row of rocks which is in turn a small waterfall. Well we swam over by the rocks and Weston was pretending to get swept down the little fall....but in the act of pretending he actually went over the fall.
And then 2 seconds later a teenager that was near us got sucked down it too!!!
At first I was freaking out a little because I thought he was going to get swept down stream.....and a little ways down that stream is a HUGE water fall. But luckily the water was very shallow on the other side and didn't have much of a current.
Well when I see he's going to be ok we both start laughing so hard and then next thing I know I am all of the sudden sucked down the water fall also!
We got banged up a little from landing on the rocks but it was really such a funny site!!! I am just SO grateful that it was a tiny fall and that it was so shallow on the other side....
.don't think I'll be swimming near a waterfall again
I do wish we had it on tape.....and our kids didn't even noticed what had happened. lol
Well we then head back to our camp site and after dinner the older 3 and I head down to the lake near our site.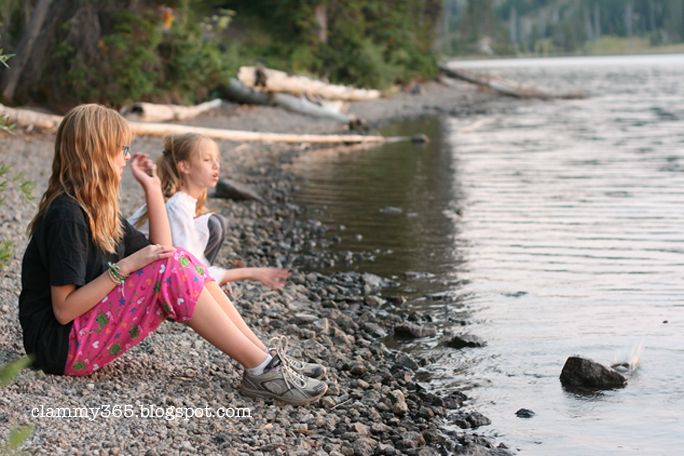 We had fun seeing who could throw their rock the farthest, who could skip a rock, then we watched all the fish come to the surface to much on the bugs that were landing on the water.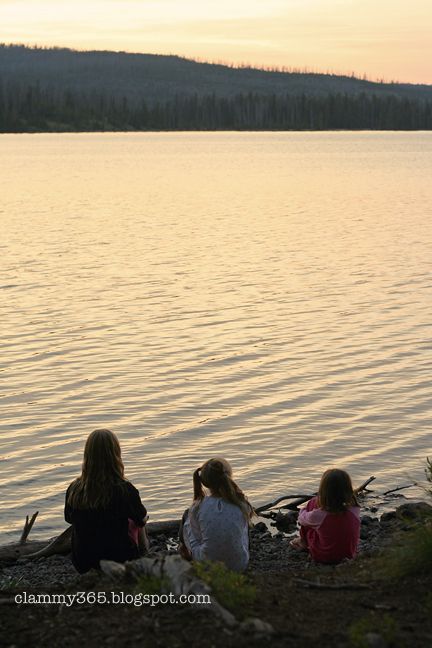 And then we just watched the beautiful sunset...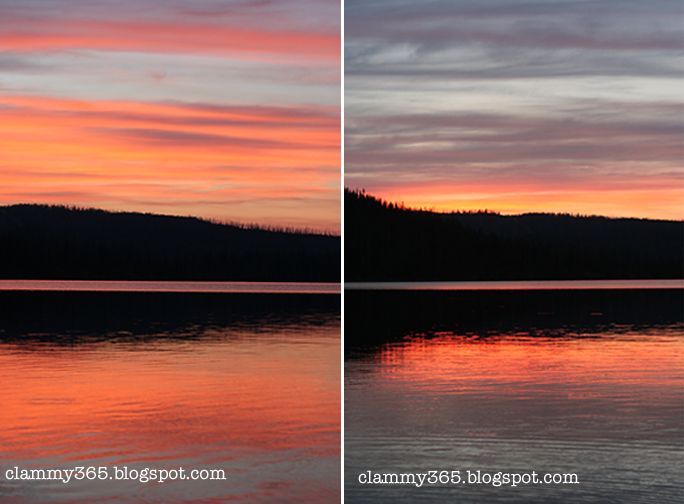 ....until it was almost too dark to find our way back.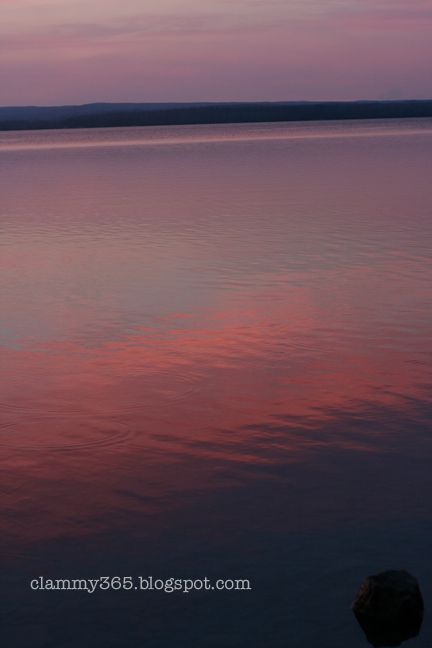 I am grateful that no one got hurt today.