My SIL invited us over to do some sidewalk painting.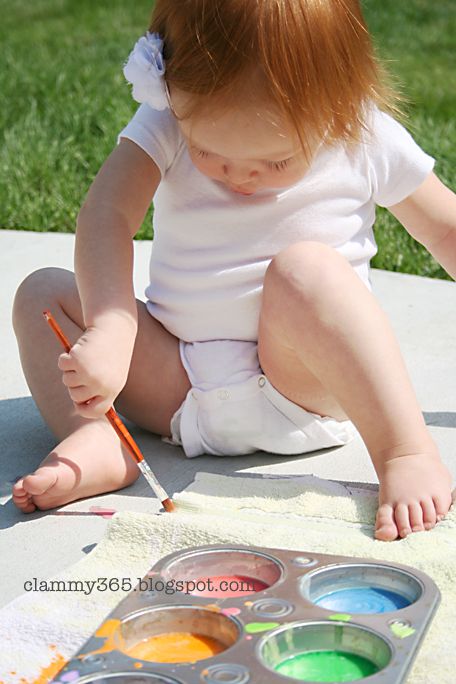 We thought the little ones would get really messy....ok we were hoping that they would get messy. lol!
But this was about the extent of it.
You can find the recipe I used
here
.
I am thankful for things that are fun for all ages.....even I had a good time painting with it.