I've run across several places on Pinterest that have had this sidewalk paint.
I thought it would be a ton of fun for the kids to play with.
And I was right.
They LOVED it!
And it is super easy to make:
Ingredients
1 cup water
1 cup cornstarch
food coloring (

any colors you desire!!

)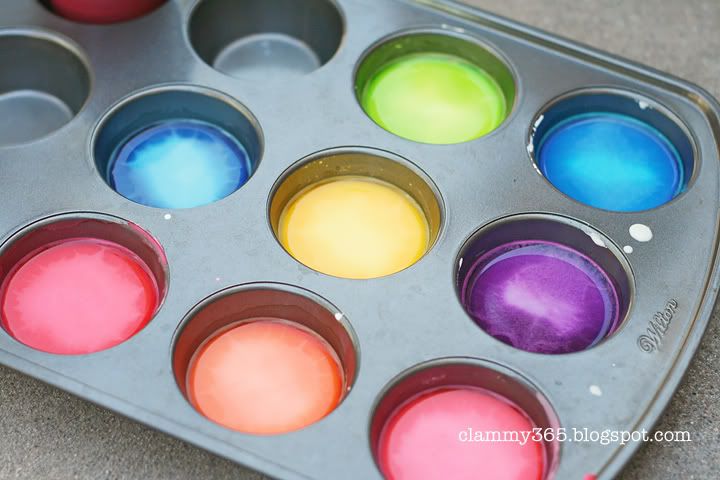 The colors were much much brighter than they look like in these pictures.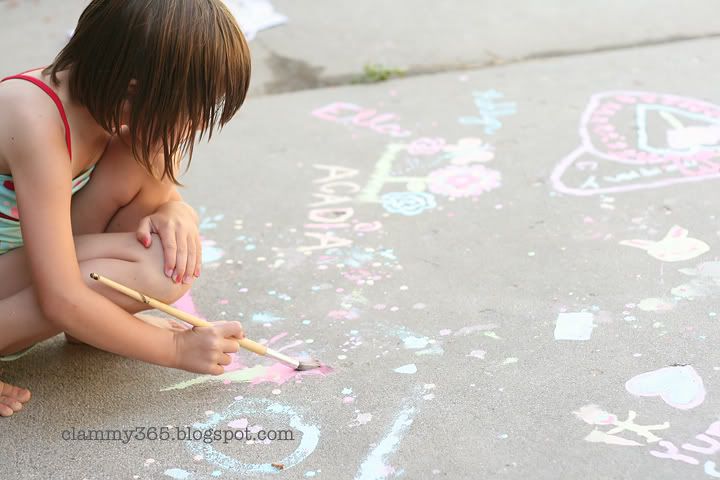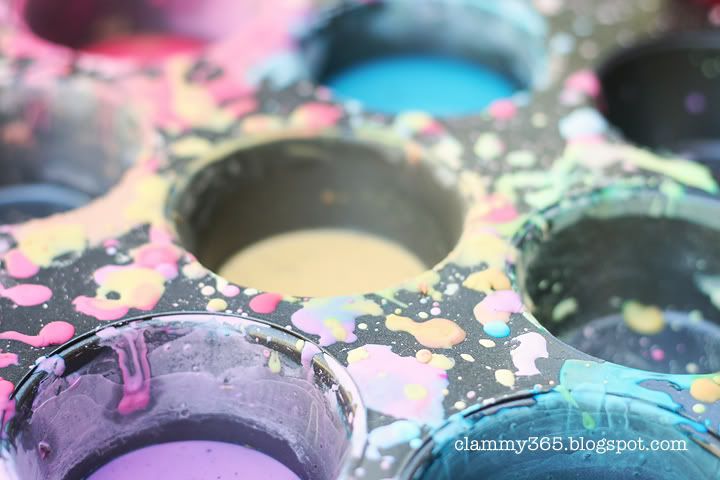 I am grateful for the colors of the rainbow.