Little A cracked me up last night!
I asked the girls if they wanted to stay up late and do a special activity.
Little A freaked.
Not in a 'I am so excited to stay up late' way, but in a are you CRAZY? way.
She said (while her hands were making dramatic gestures) 'I can't! I just can't! I have to be rested! I just can't stay up late! I can't! I can't!!' And her eyes were starting to fill up with tears too.
So we were sure that she got to bed on time. =)
Today was her big dance show and, as you can tell, it meant the WORLD to her to put this on. She was SO proud of herself and LOVED being on the stage while a full house (And I mean it was packed in the place where it was put on. We arrived 20 minutes early and still had to stand because there were NO open seats) watched the performers.
Here she is with her teacher.
It was SO fun to watch the little ones put on their dances that they have been practicing and practicing. They were all so cute. =)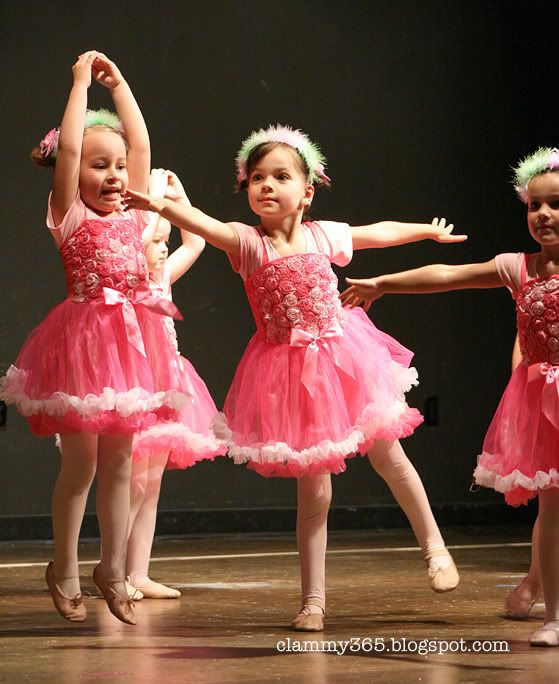 And heres my little Prima Ballerina.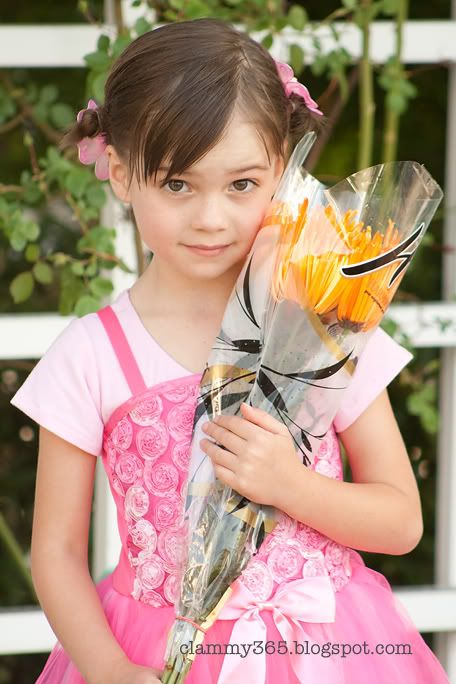 I am grateful that I was able to figure out how to get her short hair to all stay put in buns on the sides of her head.