Today we made fruit leather.
I am thankful for delicious and nutritious things ! I think we'll have to make a bunch more!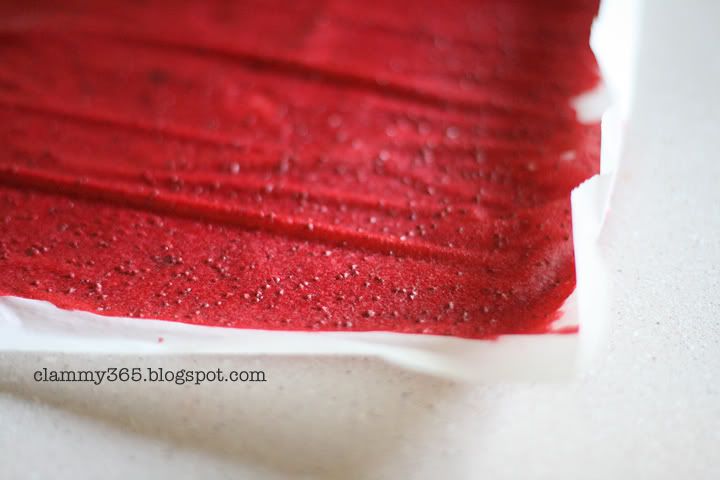 Here's the how to:
Take your strawberries ( we had about a pound of them) and put them in your blender.
Blend them up until it is all nice and smooth.
Then I added a little bit of cinnamon (I think it was about 1/2 a teaspoon) and blend that into the strawberries.
Then pour it thinly on to a cookie sheet lined with parchment paper (NOT wax paper).
Set your oven to the lowest temperature, put the cookie sheet in the oven, leave the oven door cracked open, and check it in a couple of hours to see how it is coming.
When it is done it should not be gooey looking.
Take it out of the oven, let it cool off, and then you can peel it off the paper and eat it.
Store in an airtight container in the fridge.
Yum yum! =)