Hmmm.....could it be?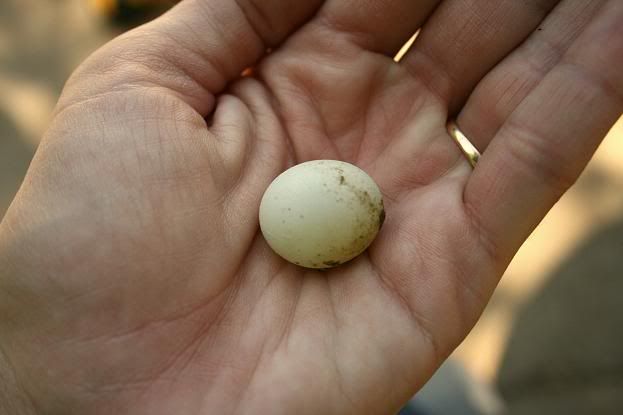 This little egg was found on the rock wall when I was weeding. I am pretty sure that it came from one of the chickens since it was sitting in chickapoo.
I have read that sometimes thier first eggs can be tiny little 'trial' eggs....that are unedible of course.
I am grateful for things that make me excited.