We went to explore another thing in our city. The bird place (I can't think of the real name of it now). It is a great place to go bird watching and lots of birds nest there. Bald Eagles are popular there in the spring. And it is free. yippee!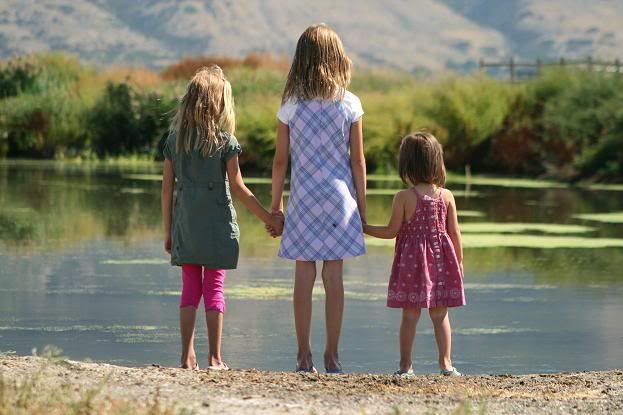 We had a lot of fun checking it out....but we mostly just drove around because there seemed to be a lot of horse flies. (You can see one on Ashlyn's bum)
The girls were kind of bummed because they really wanted to hike around somewhere (even though they were all in flip flops). So we went and found a trail at the base of the mountain that we hadn't checked out yet. I am thankful that my girls love to hike.