I know, I know... I just couldn't decide who to post a picture of. So I just made sure to post at least 1 of each kid.
Anyway, the girls and I spent the afternoon hanging out with my brother and his family. We got to see their awesome house and neighborhood. And after chillin' for awhile we went to a free splash pad. It was a lot of fun!
Here's Garrett braving standing under a bucket of water that will pour on him at any minute.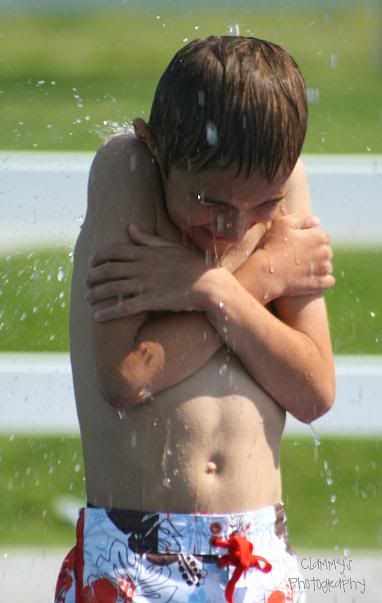 And I think Scott should have worn his swimming suit too.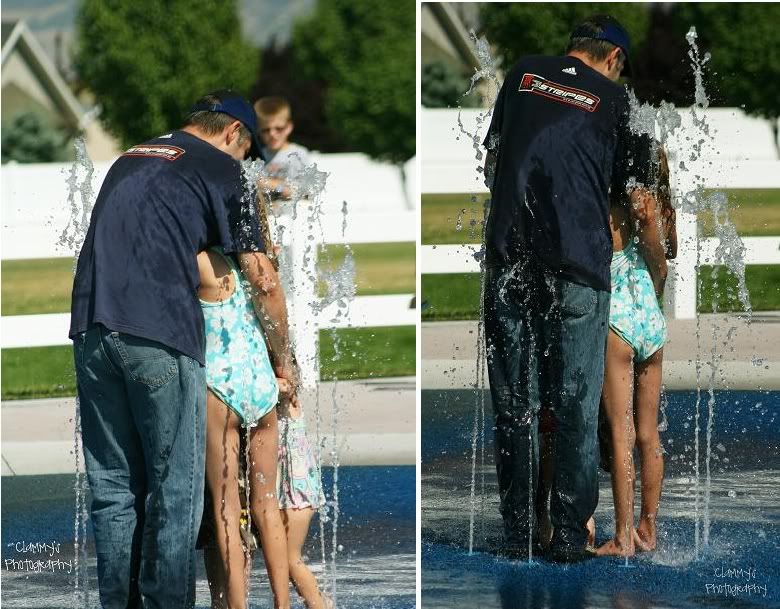 One of Acadia's favorite things is to put her foot over the hole while it is spraying water up into the air. These ones have a lot more water coming out of them then the ones near our house. So, when her foot slipped off of it, she got it in the face.
I think that I took about a kazillion photos of this little cutie! She is too adorable!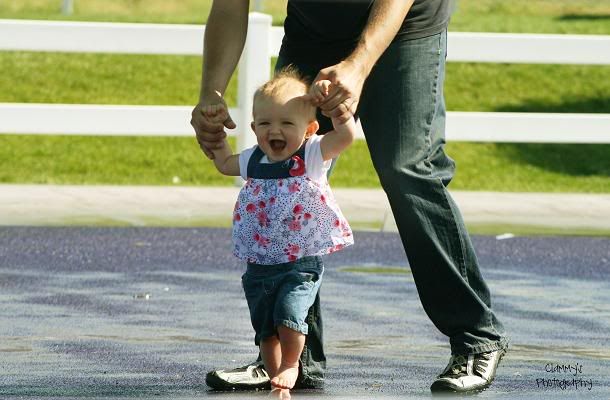 Alex didn't like the getting wet part of the afternoon, but Acadia and him sure had a lot of fun pushing around the stroller.
These 2 are taking a break from all the fun.....probably rested for about 15 seconds.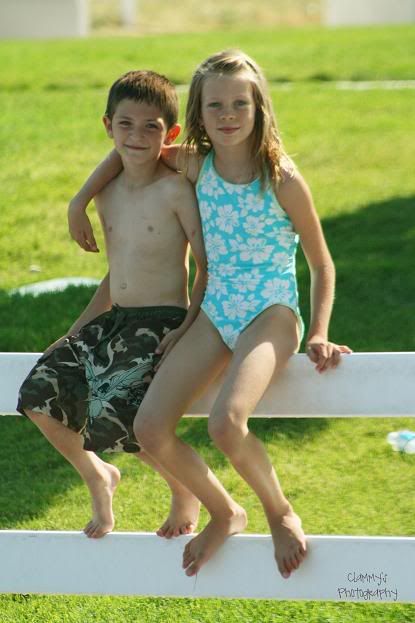 And this picture just made me laugh because these 2 look almost identical with the way their heads are turned/facial expressions/arm and leg positions.
I am grateful for summer time fun!