I was working out front and I look across the street and see Acadia looking like she is debating something. I know exactly what she is thinking and so I just wait and see what she will decide to do.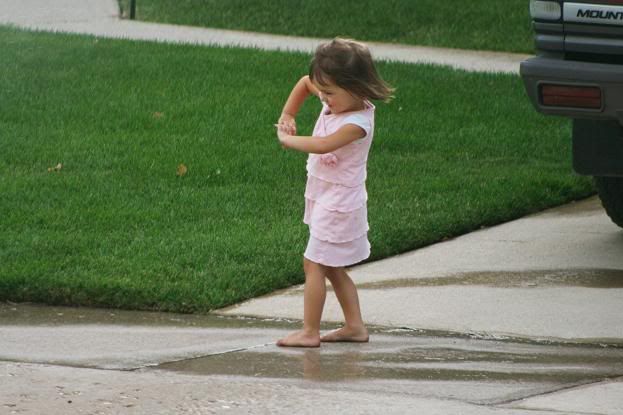 I knew she couldn't resist!!!!!! Seeing the neighbors sprinklers on is just too inviting!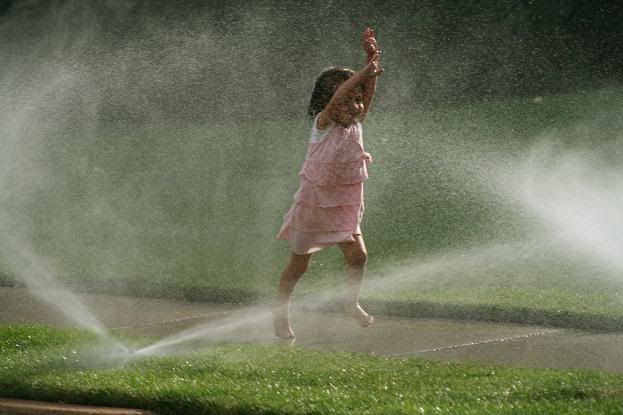 I think I had just as much fun watching her as she did playing in them.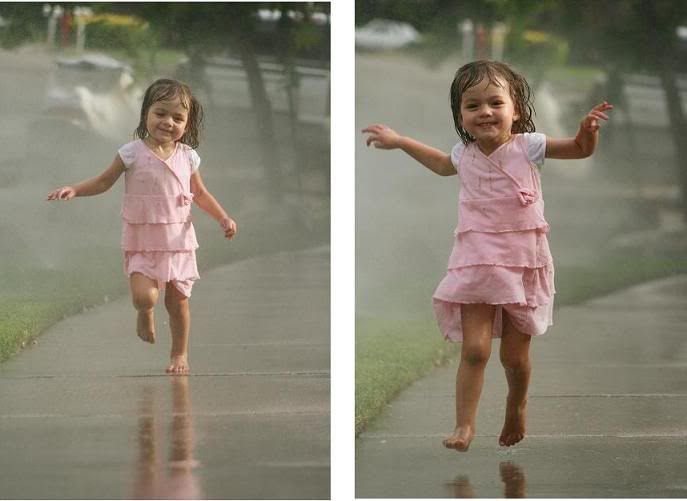 I am grateful for those who smile.