I had to try and hurry to get a picture of these yummy treats before they melted......you can see part of the eye on the one in front had slid down his slimy green back.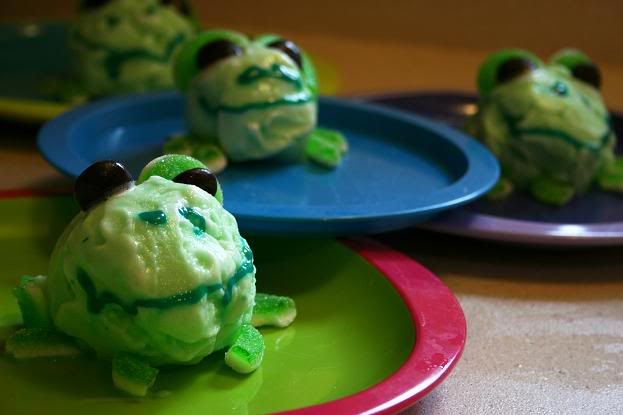 I got this idea from Family Fun (but of course ours arn't near as cute as theirs! ha ha!)
Weston did most of the work on these guys....and the girls loved them!
I am thankful for places that I can get ideas from.