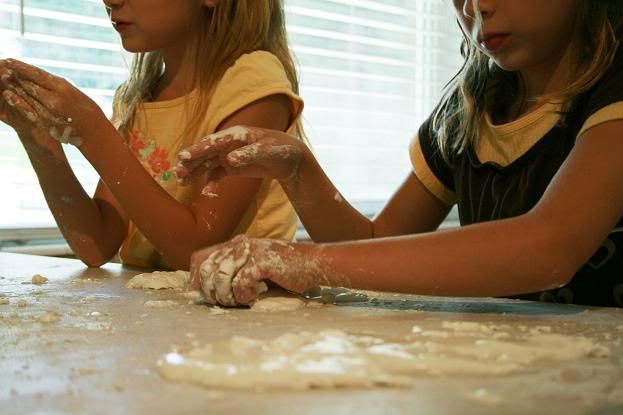 I am thankful that Kimberly had her kids make and play with Oobleck so I could be a copy cat and copy her summer boredom buster idea.
I used to make this when I taught preschool, but have never made it for my own kids. So, today I let the girls experiment with it and they LOVED IT and spent so long playing with it.
Thanks for the reminder Kimberly!