When Acadia offered to help bring the grocery's in today, I thought she was just trying to be helpful. I think she had a different idea in her cute little head for helping me. In the time it took me to bring the rest of the grocerys in the house and up the stairs she had managed to eat almost half of the strawberries. Well I guess she managed to take at least one bite out of half the strawberries before I caught her and managed to get them away from her. And she was SO SO sad that I wasn't giving her free-range grazing on them anymore.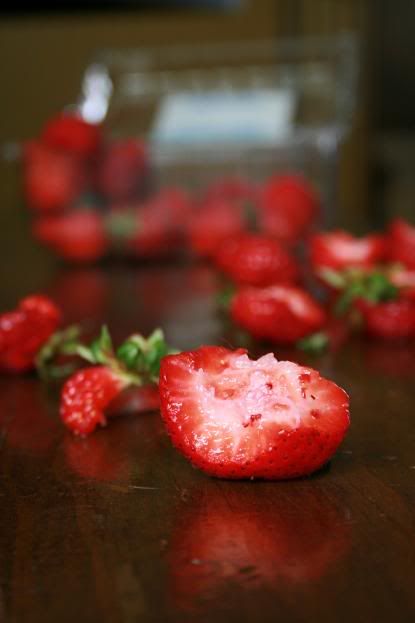 I am thankful that she LOVES berries and fruit and all that good stuff. But, I guess self control is something that she is still working on. =)
Oh and I put 2 pictures just because I was wondering which one you liked better.