A few years ago my dad gave me his guitar. I never asked for it, he just gave it to me. And he would ask me everyonce in a while if I had learned anything on it. I never really sat down and made myself learn anything on it. I would play around on it, but never really learned how to play it. Since his passing, I have felt bad that I had never learned anything on it. So I heard a song that I really like and most of it is a strumming guitar so I got the sheet music for it...and I almost have it down!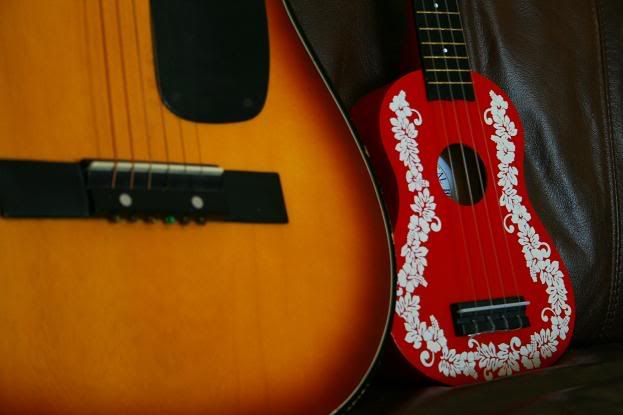 I just wish that he was here to hear me finally play a song on it.
I miss my dad.
I am grateful for this little guitar that I picked up in Kauai for the girl. As soon as I brought out the big guitar Acadia was going crazy over it. I guess you can call me mean because I won't let them touch my dad's guitar (as it has now become one of my most cherished possessions).