We went to the carnival at Winegar's Supermarket today. The kids had a lot of fun. They had a blow-up bounce toy, face painting, Cinderella, a 'fishing' pond, and a few other games for the kids to play. They also had some games the adults would enjoy....donut eating contest, watermelon seed spitting contest, and a fish toss (they tossed a HUGE 14lb fish....yuck, but it was fun to watch).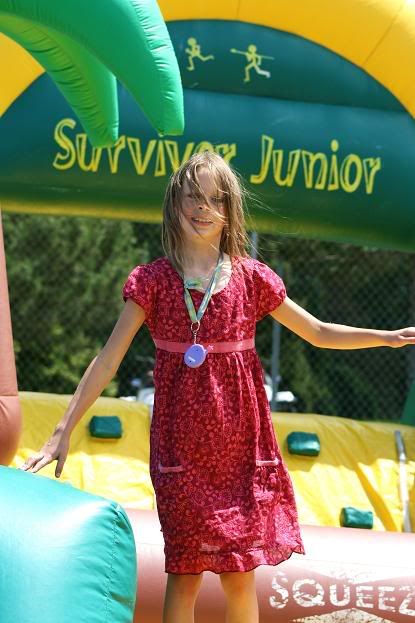 And then later in the day we just hung out in our backyard and played in the pool.

And I am so grateful for the camera that I have.