We all slept good last night and stayed warm and woke to a beautiful morning.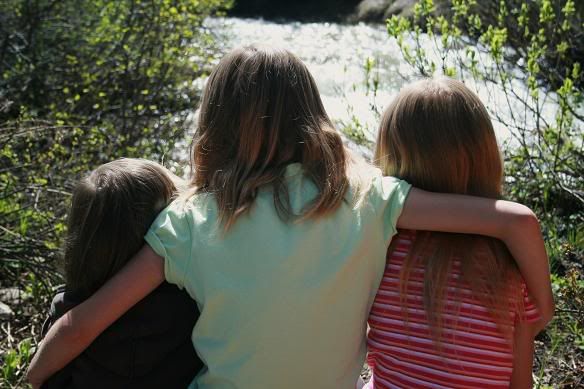 The girls had fun exploring the woods around the tent and just playing together. Unfortunately the river claimed a ball and little bucket we brought....oh well.

After breakfast we headed out to tackle Mt. Timpanogas! The girls got packets at the ranger station to become junior rangers....and, boy, were they determined to do what was needed to become one!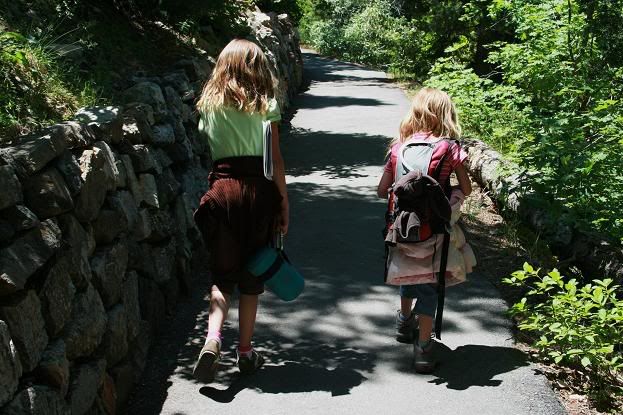 When we started our hike Ella insisted on wearing the camel pack....which was loaded with food and water. She lasted for quite a long time with it on. What a trooper!

The temperature was perfect for hiking and the view was gorgeous!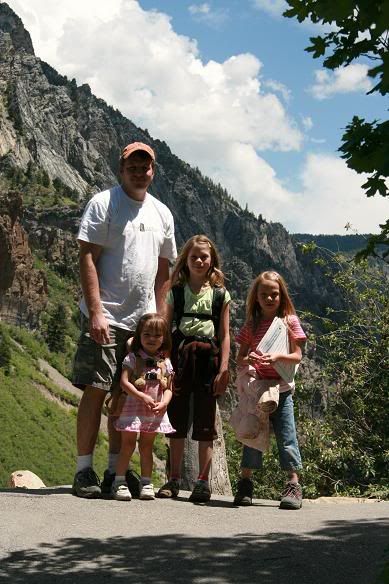 We had to bring jackets/coats because the cave is on the cool side...but it is so neat inside of it! Ashlyn was especially interested in learning all about the cave.
It was so dark inside and my flash doesn't work on my big camera so it was good experience trying to use different shutter speeds and such to get the picture to turn out.....not too many of them turned out, but atleast I got a couple neat ones.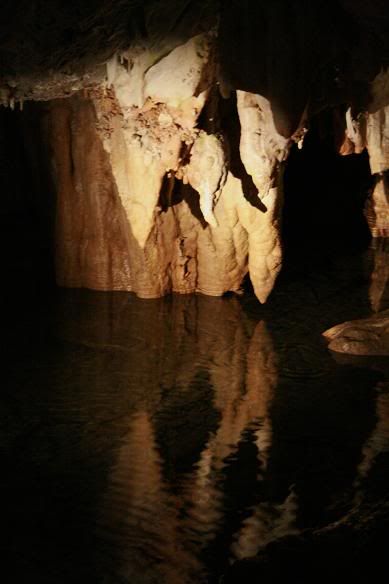 Ella had been bugging me to let her take pictures too, so I let her use my point and shoot. She had just taken a picture and turned around while still looking at the camera and.... *SMACK*.... right into a stalactite! I looked at her and calmed her down and we started walking towards the group when I noticed the blood running down her face. She had gotten a gash in her head from it!! Luckily a person there had some gauze that we could wrap around her head because all I had was a dirty tissue.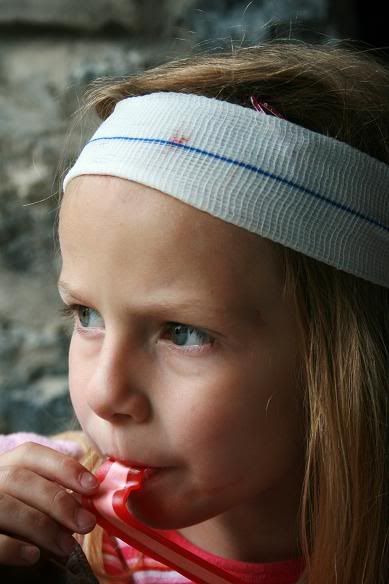 Shortly after she hit her head she says to me 'mom, I NEVER want to come back here again!' Poor girl! =(
Before we headed back down we had a snack and water break and everyone seemed in better spirits.
I don't know about you, but I really don't like edges like this one! It makes me so nervous for my kids to be around them.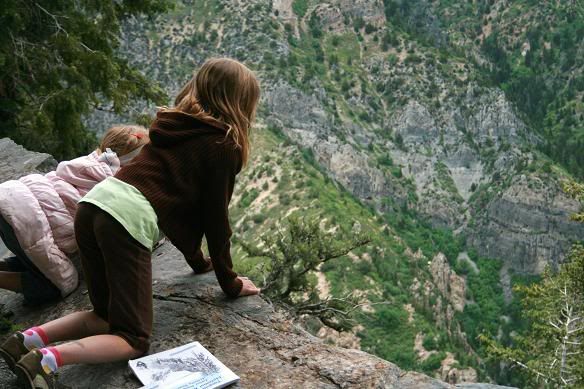 We made the rest of the journey down with no further injuries and the girls were so excited when they passed the 'tests' to become a jr. ranger of Mt. Timpanogas and recieved a ranger badge!

We were all exhausted from the long long steep hike and so we just headed back to camp to rest and get dinner ready. One tradition that we have is to have tinfoil dinners at least once every time we camp. So while we were waiting for them to cook the girls got bored. I am always amazed at the energy that children have! So I pulled out the Bocce ball set I brought and we had a fun time throwing balls around.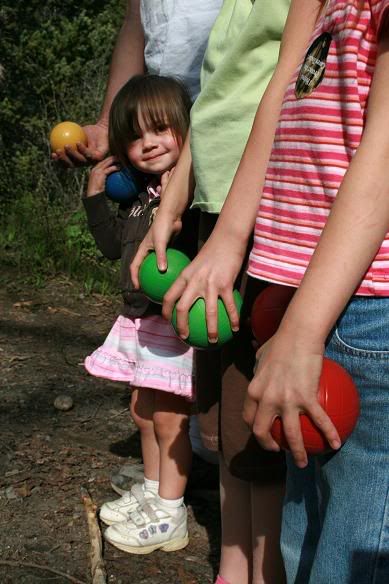 And of course it wouldn't be camping without the traditional making of the smores.....this may be one of my favorite parts of camping! yum!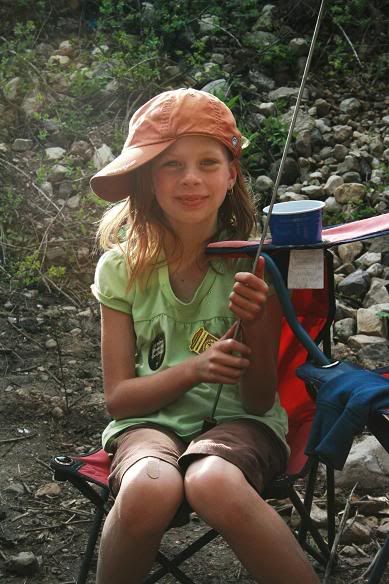 Ahhhh! The perfect marshmallow!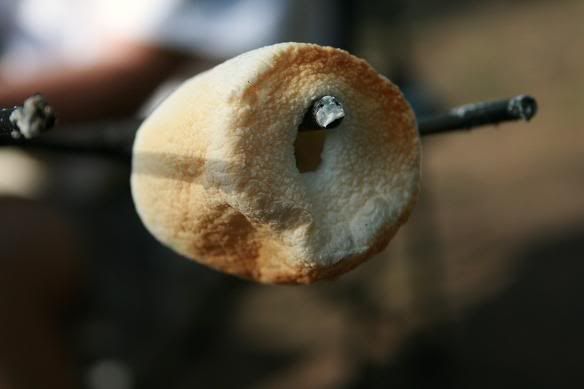 Today was a fun day.....wonder what adventures tomorrow will bring!?
I am grateful that kids bounce back easily after injury.