So I ran across these A-mazing snowflake photos taken by
Alexey Kljatov.
He tells his method about how he does these simply stunning macro photos and I thought that I would see what I could get using one of my lenses. Obviously I didn't have the same cool lens to use as he did, but I thought that it would be fun to try. Heck....I didn't even really do the same set up as him, I just held my lens up to my camera (guess you could say I was too lazy haha!).
But anyway I was surprised at the detail I was able to pick up.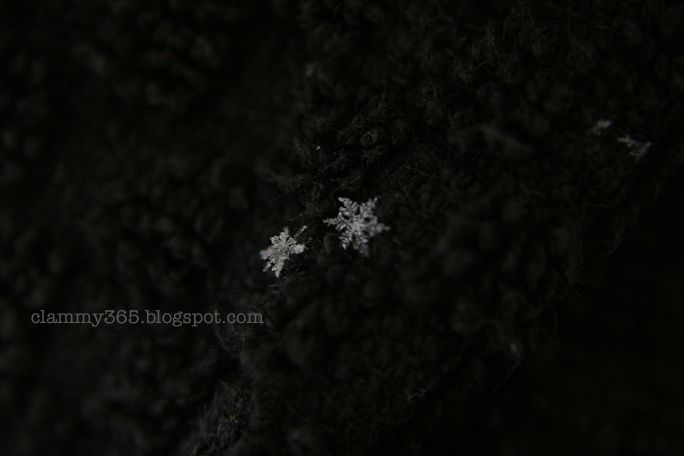 I am thankful for those who inspire....such as
Alexey Kljatov
. You guys seriously need to go and check out these photos of his!