I'd like to introduce you to the newest member of my family.
Jay (well it was Jade (cause the Animal Shelter told us it was a girl)until the vet informed us that she was a he)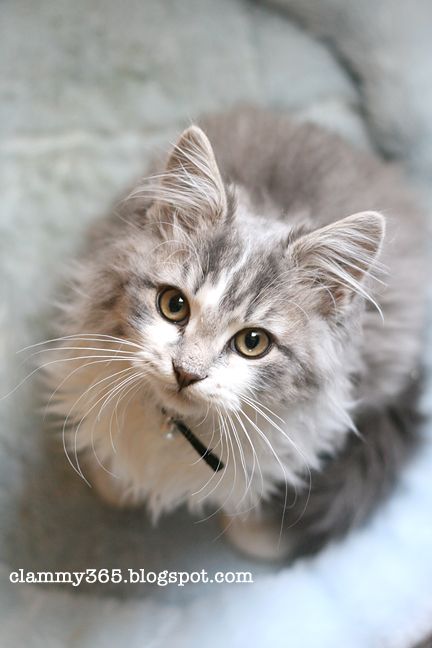 It was my husband's idea to give Little A a kitten for her birthday. I really didn't want another cat but my hubby very rarely has an opinion about what to get the kids for birthdays or holidays and that was what he thought we should get her.
So I took my Baby Ponyo with me to the animals shelter and we had lots of fun looking at all the cats in the 'Cat Room.' There were tons just wondering around and begging for attention from us. I felt bad having to choose only one from among them all.
This little guy, this fluff ball was the lucky one that got to leave the shelter that day.
We surprised Little A with it on the morning of her birthday. She was in such disbelief that we had actually gotten her her very own kitten.
I am grateful for great ideas from my hubby.