For Activity Days we have been planning a Daddy-Daughter Dinner Date Night and tonight was the night!

Our theme was a cruise..."The Love Boat"

There was shuffle board, dancing, awesome food, and a photo booth.
I was in charge of taking photos for the photo booth and helping to serve the food.

The girls all seemed to LOVE this special one on one time with their dad/grandfather/etc.

And the girls were super excited for it.....the activity before, you could hear them talking to each other about what fancy dress they were going to wear (there was nothing specific that they were asked to wear...they could wear jeans if they wanted) and if their mom would allow them to wear make-up to it. One dad brought his daughter a bouquet of flowers while another daddy/daughter couple had a corsage and boutonniere on.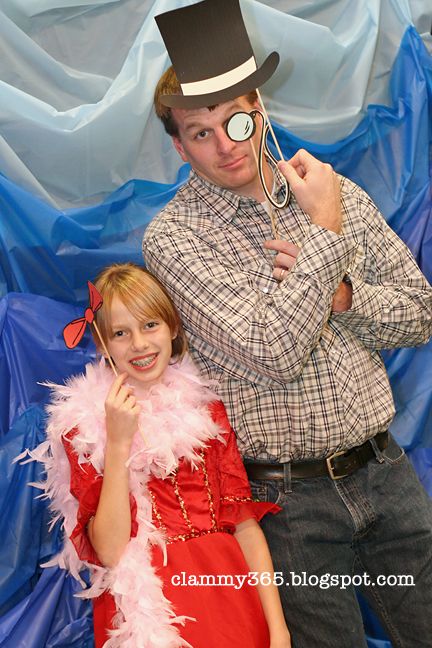 I am grateful that we were able to help these girls make some great memories with their dads.