My Father in-law wanted to take the girls repelling. It was not very high, which is a good thing since it has been SO long since any of us have done anything like this.
E and Little A were very nervous and scared.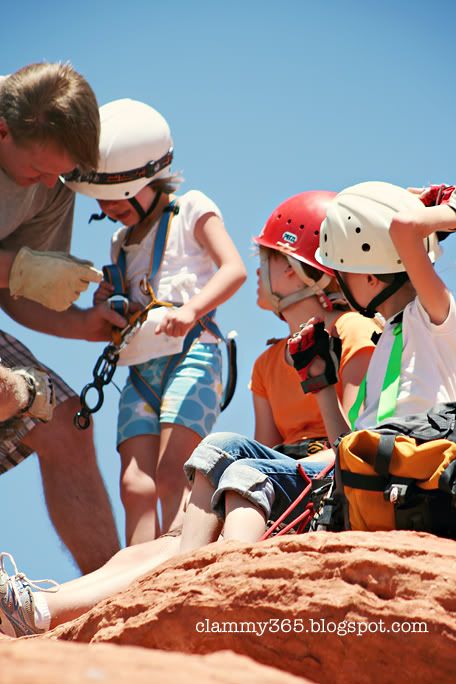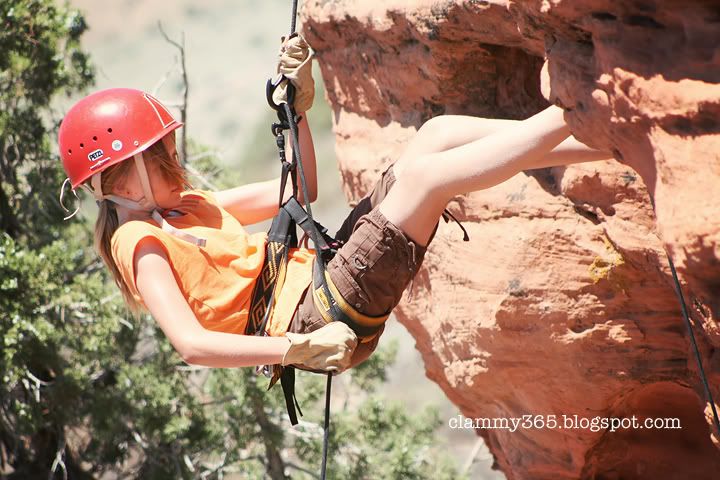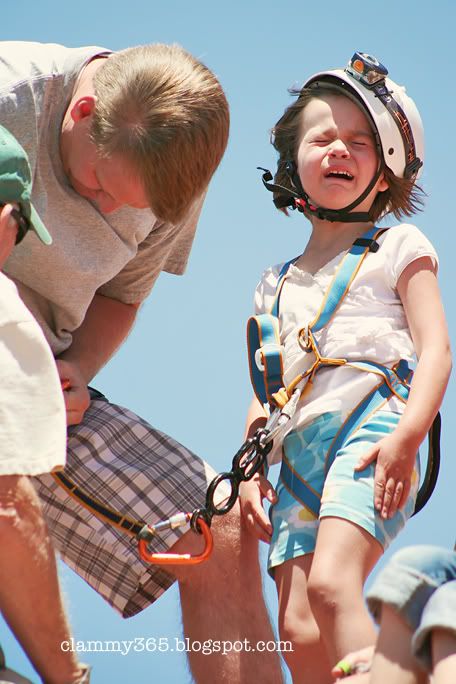 E made it down....with a few tears, but she was determined to do it. Little A, on the other hand, wouldn't do it. No matter what we said or did or anything. Oh well, maybe next time. =)
After lunch my hubby and Pa In-law and My oldest and I went canyoneering.
IT. WAS. AWESOME.
The first repel...which was like 150 feet down and part of it we were just hanging in the air with nothing to put our feet on....was scary. I am really scared of heights and had my eyes closed for almost all of this repel (and on the free hanging part I started spinning and spinning.....I had some extra packs hooked on my belt and I was leaning back (which I found out AFTER I went down that I wasn't supposed to lean back on that part of the repel lol) and both those things made me spin)
But, I did it!!!!
Here is me and my oldest.....SO proud of ourselves and our first time canoyneering.
I am grateful for overcoming fears