My little A was so sad when a rollie pollie she found earlier in the day had died.
I found her in the backyard burying it and trying to figure out the best way to mark the spot so she wouldn't forget where it was.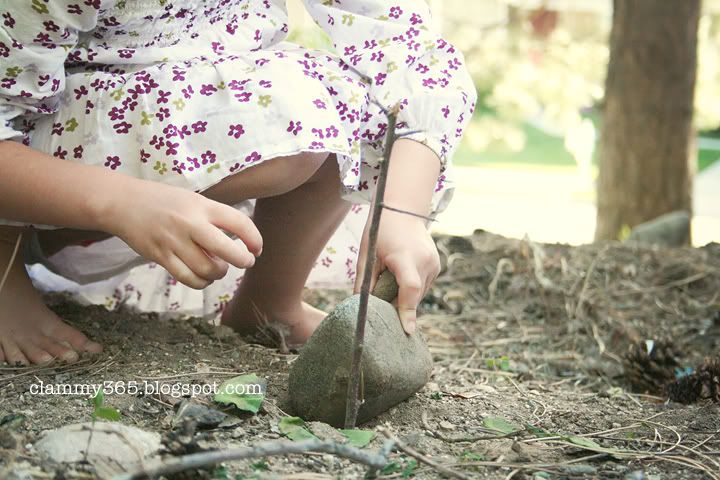 I am thankful for sweet attachments....if that makes sense.