There are only 2 days left of practice until the Big Show!
So the girls are getting run ragged with all the rehearsals that they are having to go to the past few days.
There was no school today, but they spent the whole day practicing and practicing and practicing.
They went from 10 to 1 and had to be back at 3 and didn't get home until after 8.
I didn't want them to go hungry so little A and I went to drop some dinner off for them.
It was fun to see them in their costumes! This is just a sneak peek of part of one of their costumes.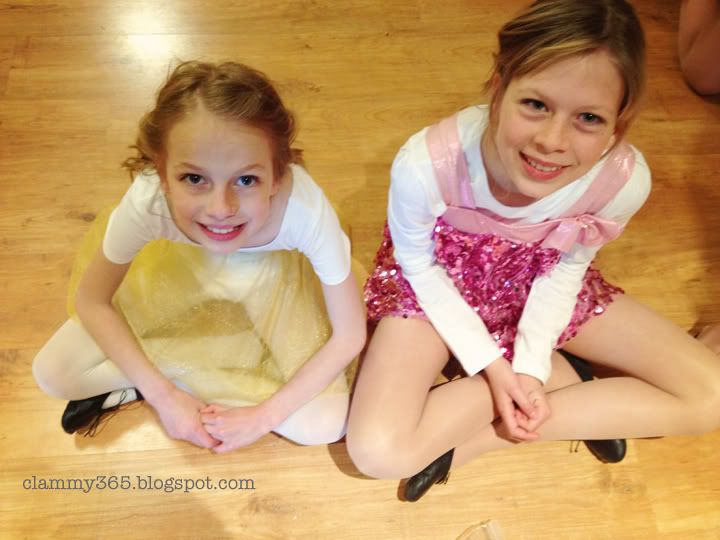 With prompting from E, Little A and I stayed to watch a little bit of the rehearsal.
Little A LOVED every minute she saw of it and threw such a fit when I told her we weren't going to watch all of it.
I know I've said this before, but I'm grateful for the camera on my cell phone.