So on Pinterest I found a pin that was all about getting those yucky brown stains out of the arm pits of white shirts so I thought I would give it a try.
Before: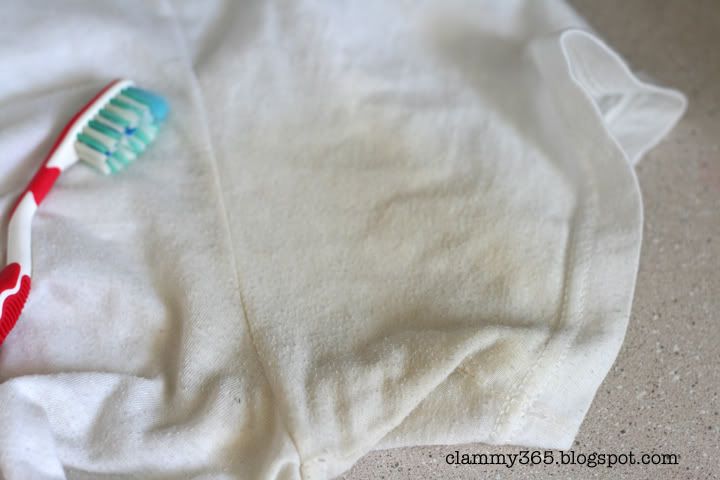 After:
I thought it worked pretty good and wasn't too hard to do.
It is 1 part liquid dish soap and 2 parts hydrogen peroxide.
Scrub it on the stain and then let it sit for a few hours before throwing it into the washing machine.
I am thankful for new ideas.