We were supposed to leave yesterday but didn't because my niece was sick. I said I was fine with staying another day but had to be back the next day.
Well....it turns out that it was my turn to have a sick kid. Little A was up all night throwing up. The next morning as I was getting things ready to go, she looked awful and so pale. The throwing up had slowed down quite a bit but I still needed to be home by evening.
Poor girl.
She slept most of the ride home (I think that it is like a 5 hour drive) but she did get sick twice in the car.
I am grateful that she managed to tell me she was gonna be sick before she got it all over the car.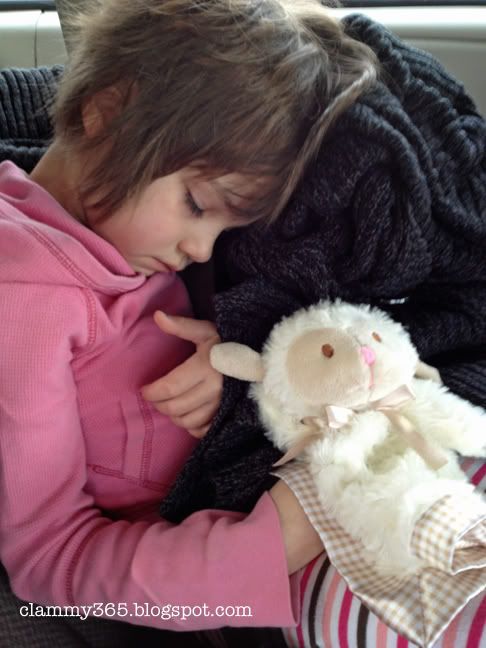 This little one slept most of the way too, which was nice.
And when we got home I was greeted by 2 very excited girls! When I walked in and up the stairs I was showered with bubbles and at the top of the stairs was a super clean house (that they cleaned by themselves) and a pedicure waiting for me. It was good to be home with them again.
I sure missed them.