Early early this morning we had 2 visitors arrive....my FIL and one of my BIL.
We all spent most of the day outside.
Baby Ponyo got her first experience with grass.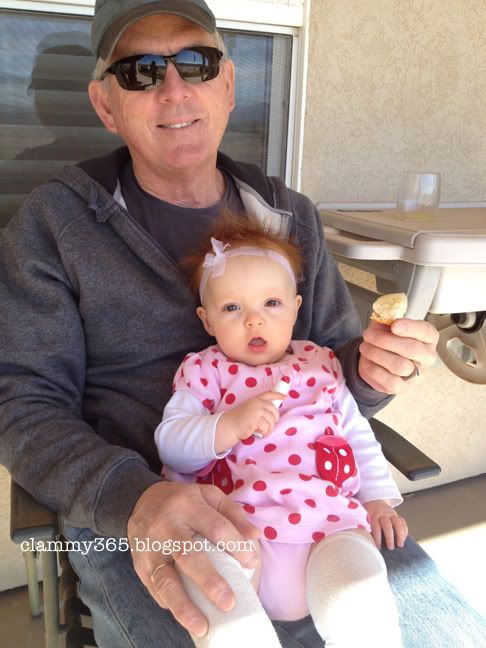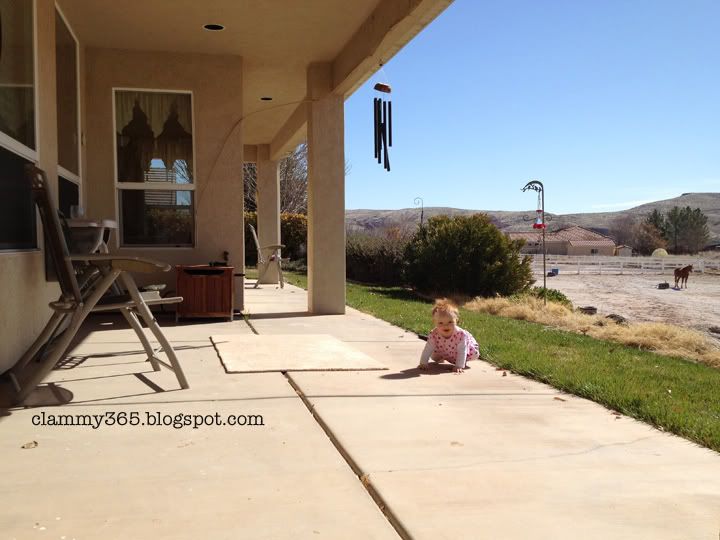 Then after house hunting (My inlaws are looking for a place to but down here)
we headed to a little canyon to have dinner and go hiking.
Little A ran straight to the water to explore in it. She kept telling me that she wasn't gonna get wet but every time I glanced at her she had her feet in it without her even realizing it.
She ran up to me at one point and exclaimed 'Look what I caught!'
I love that girl. =)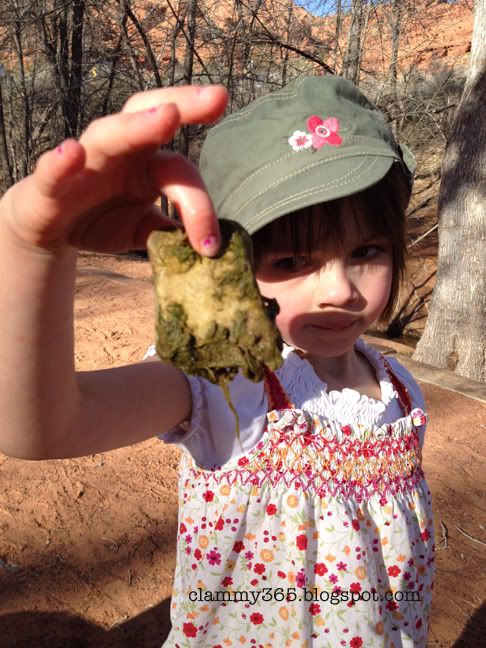 I am thankful that we got to go hiking!