It is my In-laws annual Halloween party.
This year our kids wanted to do a family theme......Alice in Wonderland!
Hubby= Mad Hatter
Baby RB= Card Soldier (Her first choice was the Jabberwocky but I didn't even want to think about how to make that one so she decided on this instead)
Little A= Queen of Hearts
E= White Queen
Baby Ponyo= The Cheshire Cat
Me= Alice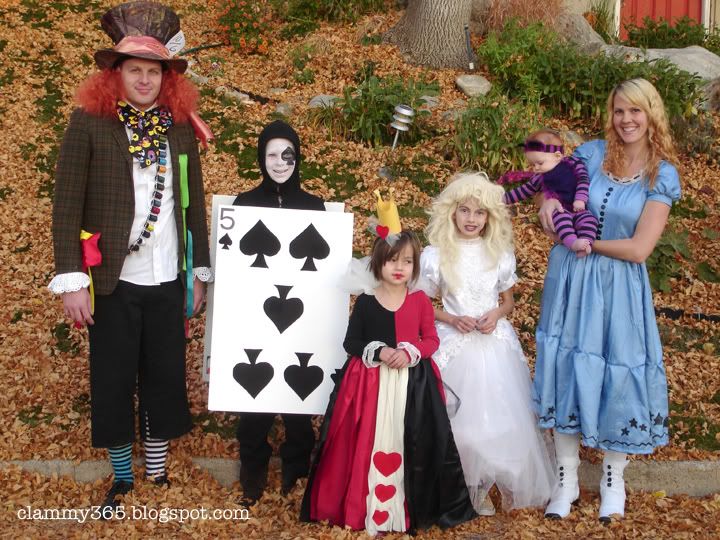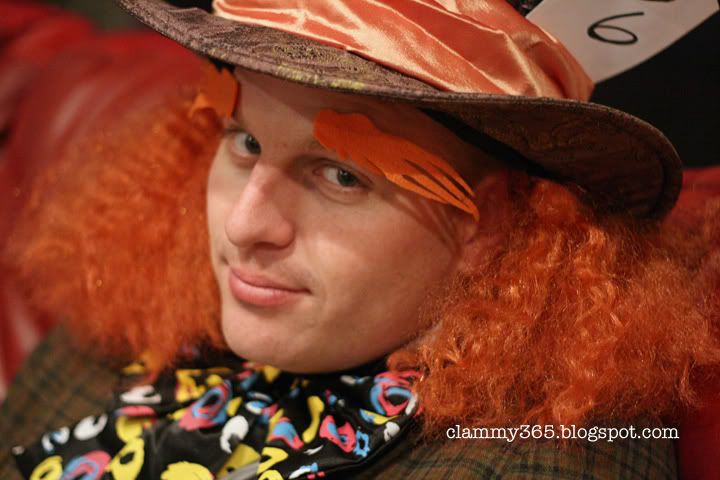 And I couldn't resist throwing in a picture of my cute little nephew.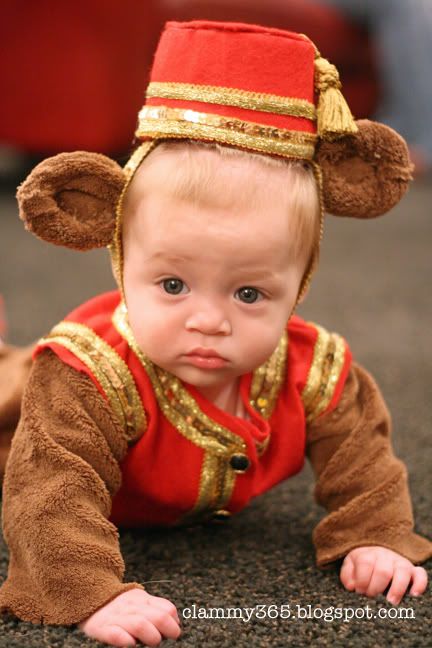 I am grateful for a reason to dress-up.....hey thats one reason why I like Halloween! =)