Little A and her best buddy are so cute to watch together.
Every morning shortly after her sisters leave for school she asks if its too early to play with her friend.
Today when they got together they couldn't resist the leaves that were starting to collect on the front lawn and inside the house I could hear them laughing and laughing while playing in them.
So, I went out to capture some of the fun.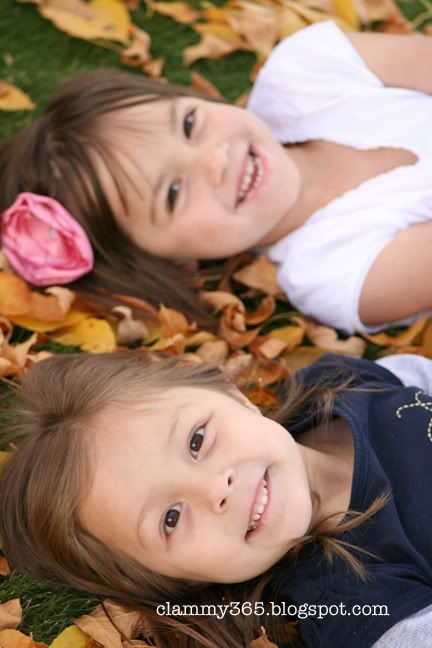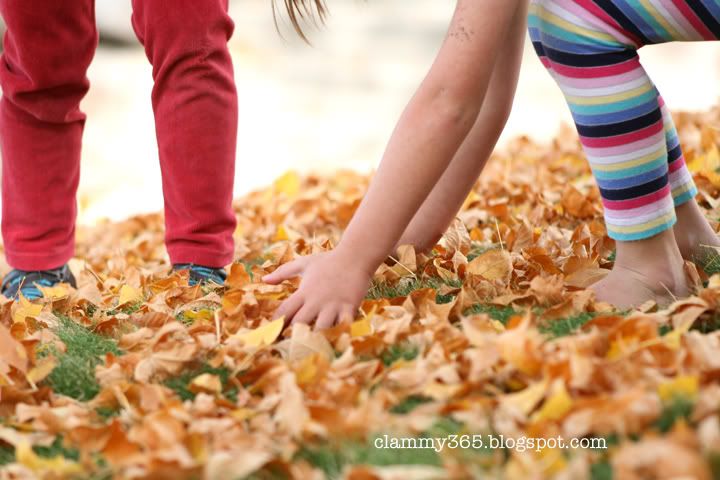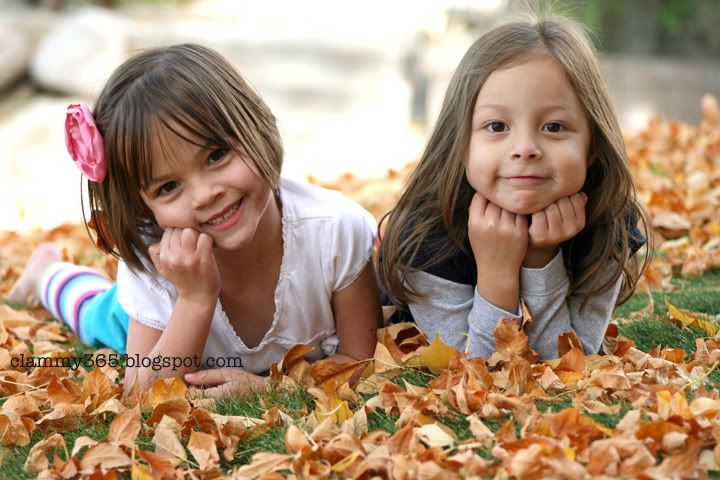 I am thankful that Little A has such a good friend to play with.