E has been so excited for this day. Especially since she gets to share it with her best buddy.
We are so proud of her for deciding to get baptized and become a member of the
church
. She had a smile on her face ALL day long.
Love that girl.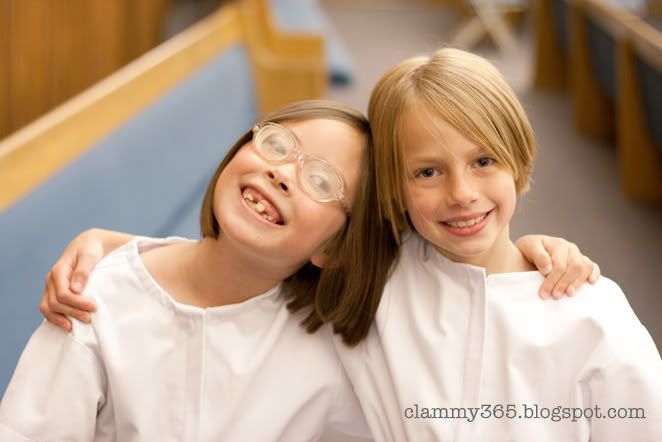 I am grateful that she was able to be baptized with 2 of her friends.....and one of them was her best bud. =)