Today was the Hershey's Track meet.
Baby RB didn't have a lot of training....just 3 days before the meet.
But I think she did AWESOME! She got 3rd in her events.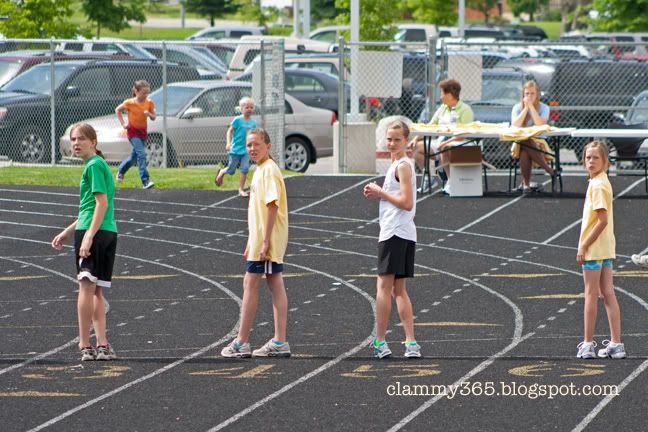 It turned out to be quite a hot day. The younger 2 got tired of sitting quickly.
I am grateful that I felt good enough to go to the track meet.....but learned quickly that I still need to take it easy.
Baby RB also signed up to do the softball throw.
I just loved watching her do these events. Running was something that I disliked a ton when I was a kid....but it was so exciting to be here cheering her on.
You go girl!