She's 1 week old now. Recovery for me has been pretty crapy. But we are all loving having her part of our family.
The older kids are always asking to hold the new little one. It is a lot of fun to see them interact with her and care for her.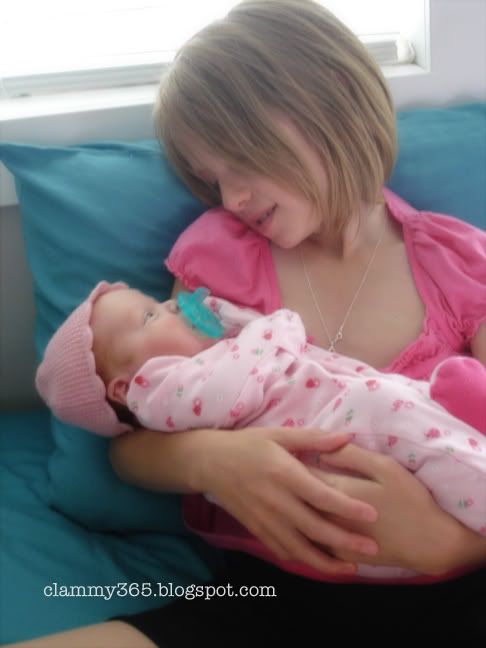 I am thankful for cuddle time.