We arrived at our destination yesterday afternoon. =)
The boys all had a fun day of canyoneering planned, so 'us' girls didn't want to be just sitting around the house while we waited for them to get home.
We did a little shopping, ate some yummy food, and went on our own little hike.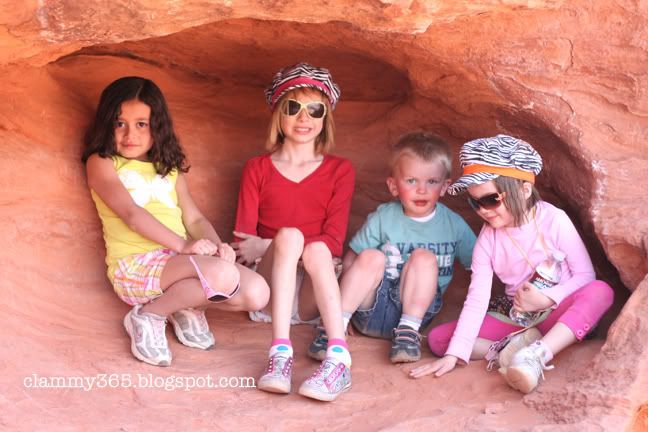 Can you guess what happens when you get these 2 little best-bud-cousins together in a place full of red sand?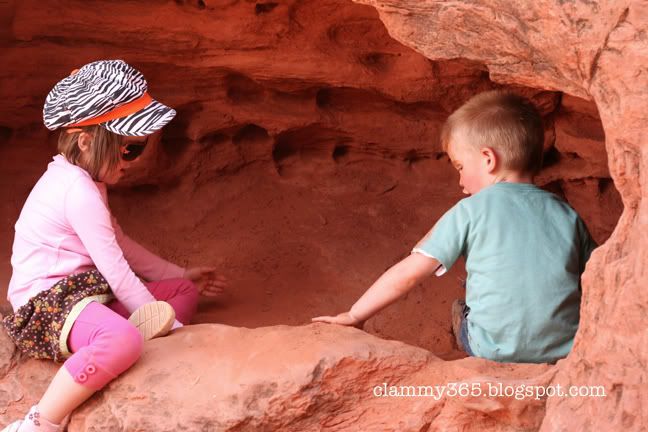 2 kids covered in red! He was by far the one who got the most thrown in his face by my little monkey. But there were no tears from either of them. Just laughing and wanting to throw more at each other.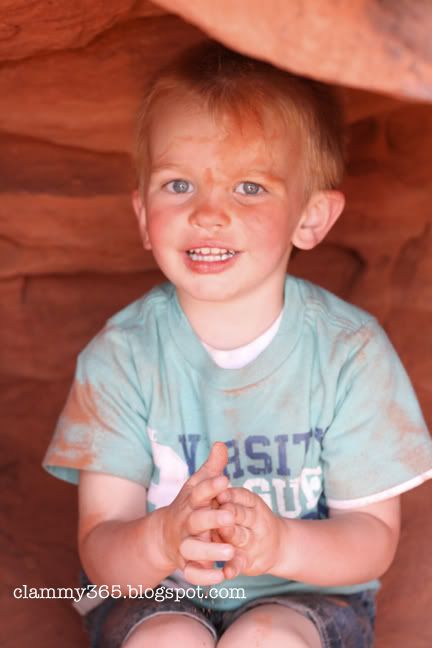 Baby Rootbeer was all over the place. Climbing everything that was climb-able.
In this one spot where she was going down. On the first try she didn't have a good hand or foot hold and she was slipping so we pulled her back up. Then she decided to try it again....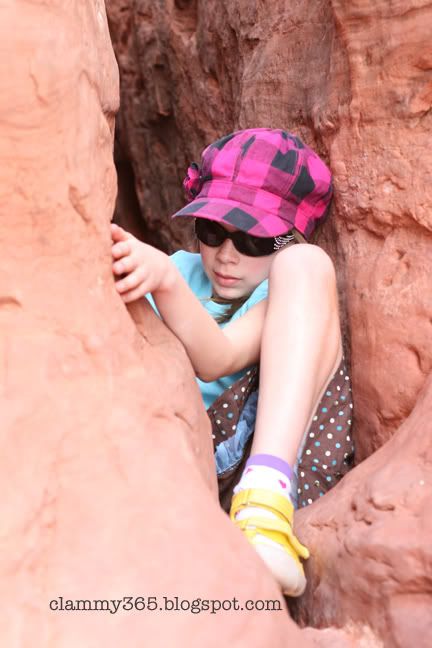 this time it was her foot that got stuck. It was wedged between the rocks. I am grateful that she is limber because she was basically doing the splits. One foot on the ground and the other stuck at the top. Lol!!!
I am grateful that no one was hurt badly...... Little A did manage to fall on her head but out of all my kids she is the one that I expected that from.