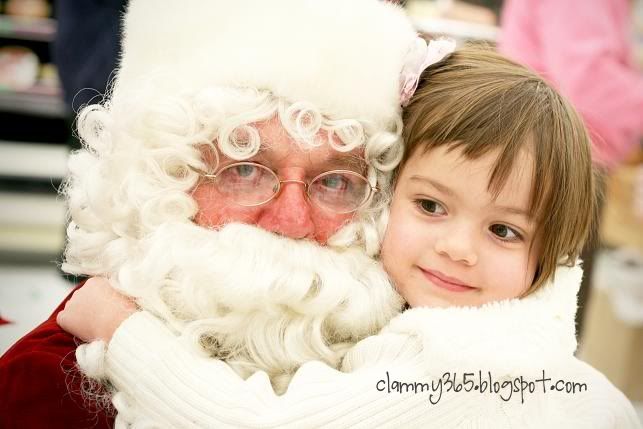 I am slowly trying to catch up on this blog. With morning sickness (which should be more acurately named 'all day sickness') and 3 sometimes crazy girls and just the everyday things that need to be taken care of, I am having a hard time being motivated to keep up with posting or to even take pictures. But, enough of my excuses....on with the post.
I was asked to come and take some pictures at a company's yearly Open House tonight. At first I felt a little wierd and out of place to be whipping out my camera and taking pictures in a grocery store. But soon I got in my 'groove' and had no problem taking pictures, thankgoodness.
I was a little surprised to see Santa in the store, but Little A was actually thrilled this year to see him. She ran up to him and practically jumped into his lap.
Makes me excited for Christmas.