Can you believe that I am (to this day) ALL caught up on my posts! Woohoo! We'll see how long that lasts. lol!
And i hope you don't get too bored with all the post of my youngest. With the other 2 at school now, it seems that she is the star of my posts now.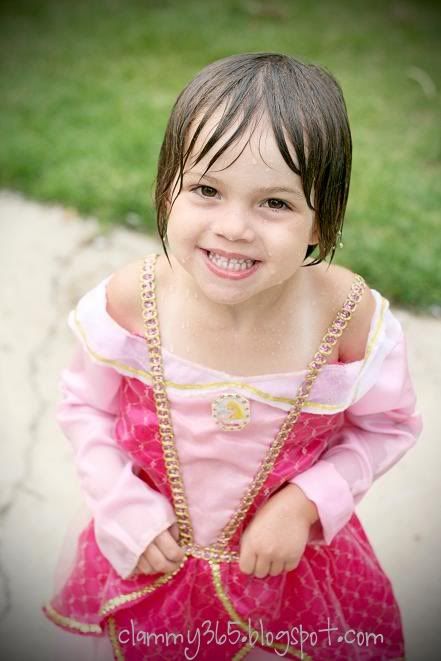 Today was a day for a run in the sprinklers....while dressed up as Sleeping Beauty....without me noticing until she was drenched.
I am grateful that the dress she was wearing got a little wash in the sprinklers today.