We had only gone about half way and the girls have been good so far. We decide to stop at Bridal Veil Falls on the way to my Grandpa's cabin....kinda as a reward for good behavior (and to help them not be stir crazy for the rest of the drive).
I thought it was funny that they had a walking zone sign....almost made it seem like it was a rare thing for people to be walking.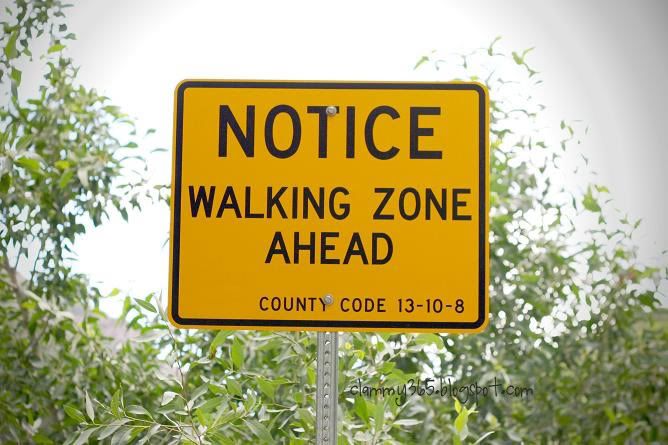 And here are 2 of the girls with part of the beautiful (blurry) waterfall in the background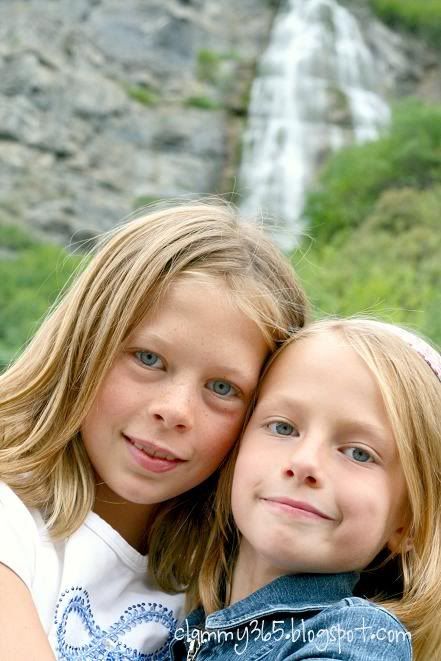 I am thankful for the amazing things that can be found out in nature.