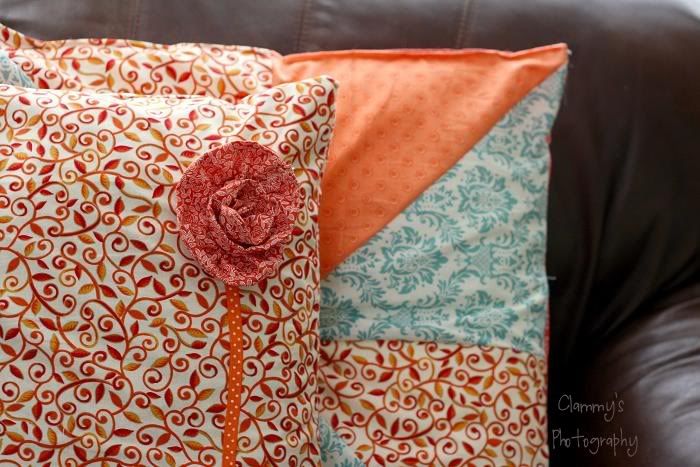 I knew it.
I told myself not to even go by it.
But I did.
I went into the fabric store and came out with a bundle of fabric.
So I went to work on the fabric right away or else I knew that I would forget what I was going to do with it when I came across it stashed away some where in a couple of months.
My living room needed some personality added to it so I recovered my pillows and added some blue to the room while I was at it.
I am thankful that my sewing machine didn't give me too many problems this time.