I stopped by the nursing home to see my husbands grandmother. It ended up being very emotional for me.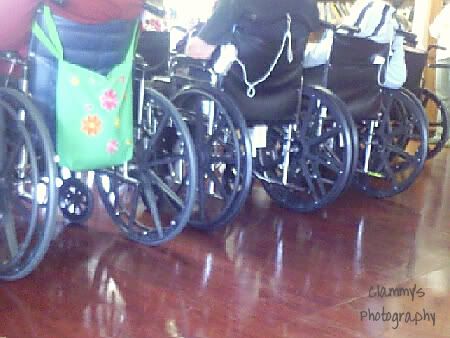 We came when the residents were in the middle of listening to a lady sing some songs for them so we sat with them to listen. It was so sad to see all these wheelchairs lined up in a row. And to see these tired worn out bodies, but I felt such overwhelming love for them and was filled with the desire to come back and see them smile again. At the end of the lady's performance she asked everyone to join in the singing of a Christmas song. I was so surprised at how strong and loud they sang. I loved how they weren't afraid to sing out. I wish that I had that confidence.....especailly since we will be performing here next week. =/
I am thankful for the spirit.
And don't you just love my cell phone picture. =/