I always love it when Weston gets a day off. Today we worked hard around the yard, took the girls to swim lessons, and then decided to head out to a lake.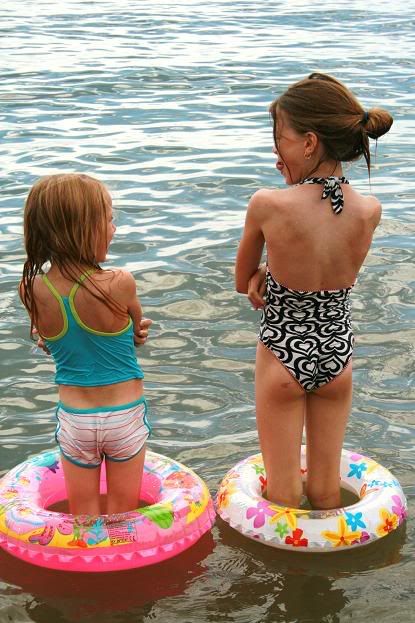 I have come to learn that I would never survive in a state that doesn't have a beach of some kind. And it was such a perfect day.....at least for about 3 hours. And then all of the sudden this huge dark cloud rolls in and then it got super windy (peoples canopy/tent things were blowing away) and then slowly the rain drops started splattering on the ground. So, we decided that it was probably a good time to head home.
I am grateful for inexpensive mini-retreats.