Some times I wonder about myself.
Well, I would like to introduce you to Inky. She, along with Playdoh Icecream and Vanilla Pudding, joined our family on Saturday. When we got them they were about 4 days old. So far we all love them and they are SO much fun and SO stinkin cute. This is something that I have always wanted to do.....am I crazy for doing this?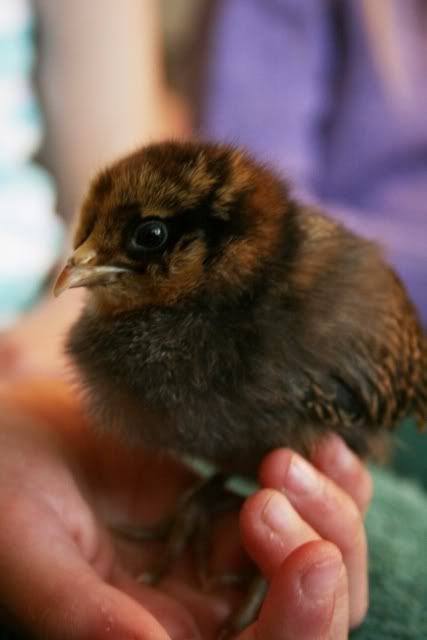 I am grateful for farm fresh eggs.