The Lunds came and stayed the night with us while they were down our way. They will be moving soon and so we only have a few more months to get together with them. The kids had so much fun playing together and us 'big kids' had a blast playing games and just hanging out.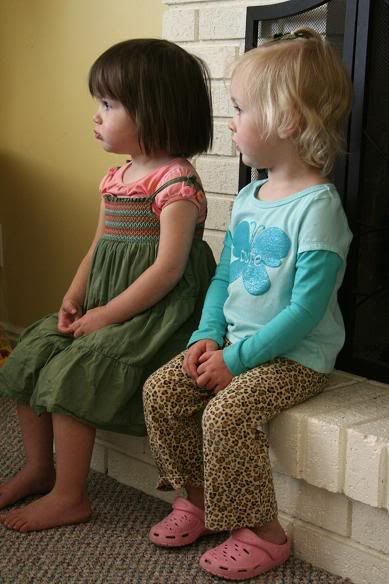 Here are these two stooges who share the same birthday. It is funny, but sad at how easy they get hypnotized by the tv.


After the Lunds left we spent part of the day out relaxing in the yard.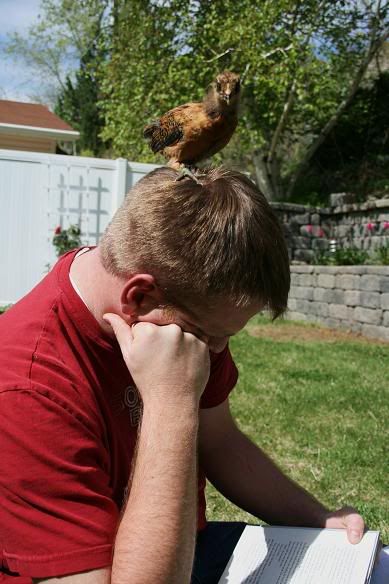 It was funny to see this little gal fly up onto Weston's head, but with the fear of being pooped on, she had to get off as soon as I snapped a picture.
I am grateful for good books.