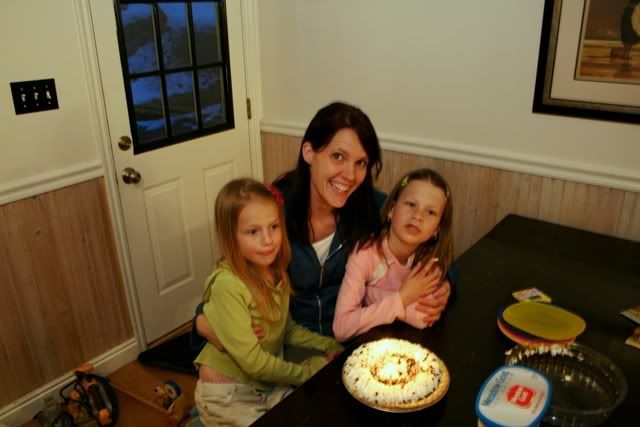 It was hard to say goodbye to my mom early this morning. I miss her terribly all ready. =(
I got home in time to pick the girls up from school. It was so good to see them again! One of the first things that Ella says to me is 'We are having a party tonight for you!' She was set on having a birthday party for me since I was out of town when it was my birthday. So we had pie and icecream and fun hanging out together.
I am grateful for late bday parties.