Before:
After: Can't really tell what it looks like in the picture, oh well.

So after finally finishing that flowerbed, we headed over to the park to play...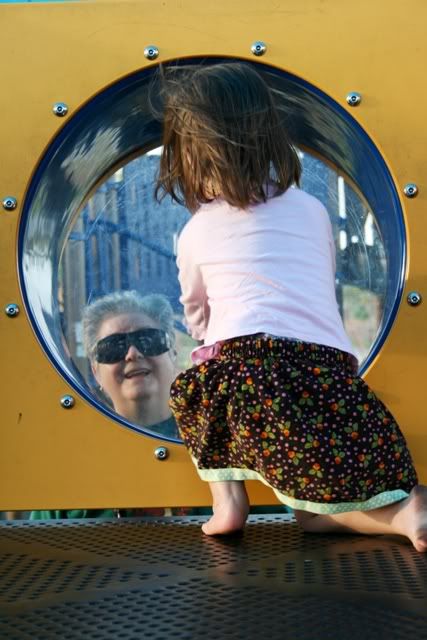 and to walk on the heart trail for a little while before dinner.

I am grateful that my little Acadia just seems to love and adore her grandma!