Weston's parents treated us to a helicopter tour of the island today. I was a little hesitatant to do it because of my fear of heights and being in something that was so small that was so high up in the air. yikes! =/ I sat in the front in the middle. When the helicopter took off it almost felt like I was on a ride at the fair. Except that it didn't flip you in all directions after take off...thankgoodness!
I ended up loving it! This waterfall here is on some private land that the Robinson family owns. They own like 68 thousand acres on Kauai and they also own that little island off the coast. I wonder what it is like to own so much land! This is a waterfall ontheir property. It is also the waterfall that was used in the Jurasic Park movies.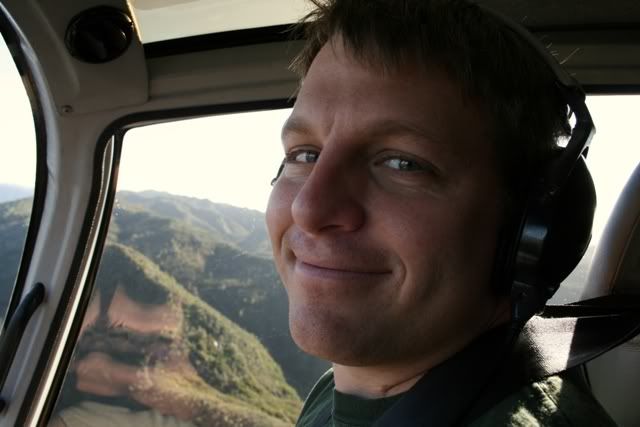 And since I am your tour guide today I will point out the beautiful Na Pali coast. This is the most photographed coast on the island. There are no roads that will take you to this side. It is only accessable by water or air. And if you are really brave you could hike the kind of long, super steep, super narrow trail that leads to one of the beaches here.
A few movies were filmed on this coast.... 6 Days, 7 nights and South Pacific. That is the Bali Ha'i mountain peak that they show in that film and the nurses beach is right there too....That's the beach were they sing 'I'm gonna wash that man right out of my hair.'
And here is the volcano on the island. Now remember the volcano is 'pow'...no longer works. It also always has clouds covering half of it. Hence the wettest spot on earth. That is only half of the waterfall that we see in the next picture. Our helicopter pilot said that it goes up a few miles more than what we could see. I didn't get any good pictures of the volcano because as soon as we got close to it it was raining. oh well, it was still pretty cool. FYI: Because of these volcanos and the plates under them, the islands average moving (I believe) 3 inches a year.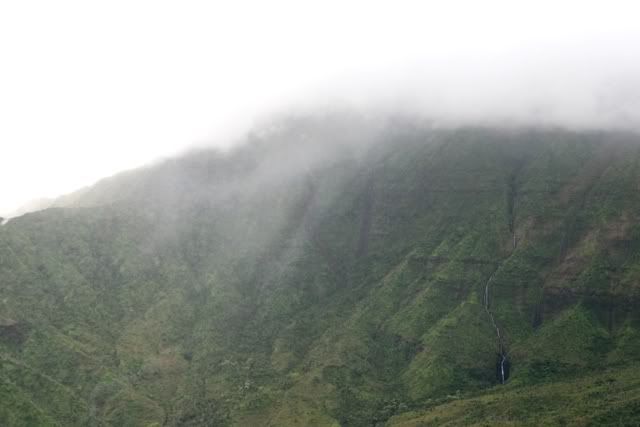 Just a picture of another place that they filmed lots of movies. A lot of movies that take place in Vietnam are filmed here in this area. That movie that is now in the theaters, 'Tropic Thunder' was filmed here. I believe that our pilot said that there was ike 165 movies that have been filmed on Kauai. You should have heard him bragging about who he has flown around in his helicopter....it was funny. He said that Weston was in Jack Black's seat....I thought eeww gross.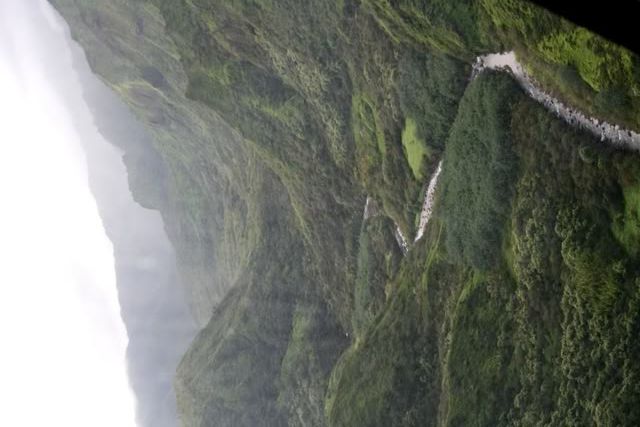 After the tour was over we decided to drive as far as the road to the north would take us. Along the way we stopped at several fruit stands trying to find some fresh coconut for those who liked to eat it. This place didn't have coconuts but it had coconut water (not milk, water).
When we got close to the end of the road (it took a 2-3 hours to get there on the 2 lane highway) we ran across this: Maniniholo Dry Cave that was right across the street from Ha'ena Beach Park. It was a huge cave that went really far back. Some of the cornor of it were pitch black. We wanted to see how far it went off to one of the sides and we ran into someones tent. oops! Looks like there is no vacancy in that cave!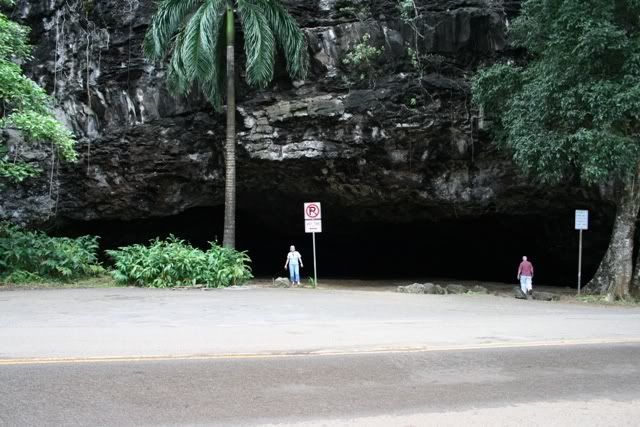 And while we were there we came across a hawaiian who was selling cocnut from the bed of his truck!
We didn't stay there to long. We thought that we should keep going if we wanted to get to the end of the road today. After we were in the car a few minutes we came across Waikapalae and Waikanaloa Wet Caves.
We FINALLY made it to the end of the road....which just ends at Ke'e Beach. With all of those signs I don't know if I would want to go swimming there. But there were quite a few beach goers on the beach. The sun was starting to get low in the sky and this beach was shadowed by the mountains around it, so it was pretty shady and chilly. Weston went snorkling in the water and he said he saw a huge sea turtle among the rocks! Awesome!
On our way home Ashlyn called and she was in tears! It was so hard to hear! She had a hard day at school and just needed her mom. It was hard to try anc comfort her over the phone, but after talking to her for a while she started laughing and sounding happy....until it was time to say good bye. =(
We have had a busy day as it is and it isn't over yet. Associated foods had another dinner tonight. This time it was a luau! Another dinner with yummy foods....except for the fish and poi. And the entertainment was fun.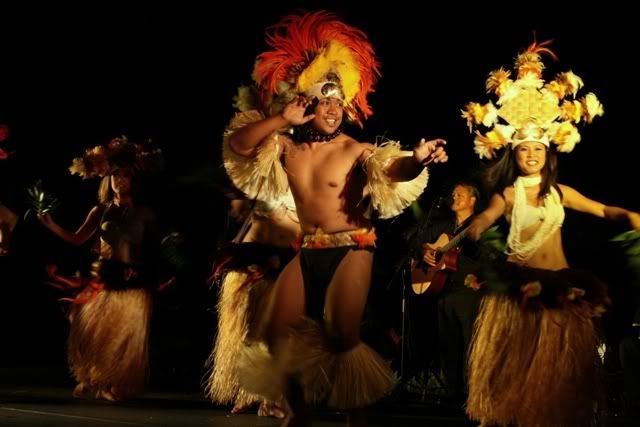 This flame twirler guy was so funny. He kept acting like he burned his bum or his feet and such. On this picture he saw me go to take a picture of him and he totally posed for me! As soon as I took a shot, he got all relaxed and smiled at me. He was quite the character!
I am grateful that I feel tired at the end of this fun-filled day.