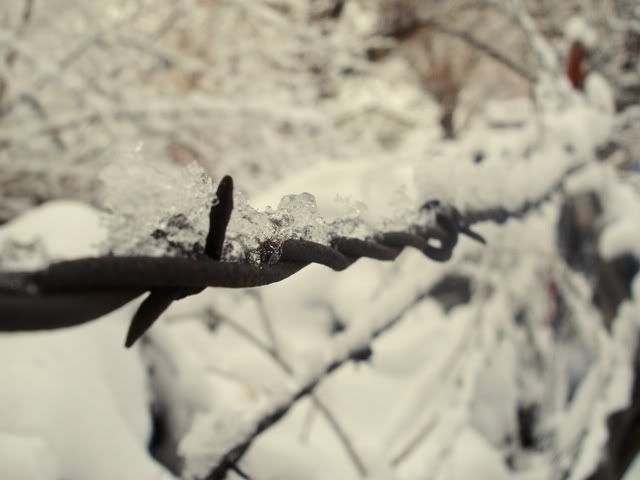 Some days when I am lazy I will try to squeeze through the barbed wire instead of walking the long way around through the mud and snow to feed Rose.

I am thankful that Rose always greets me with some neighs.
oh and Ashlyn broke out in a rash all over her body today while she was at school (her teacher sent her home because she looked so bad)....I took her to the Dr. and they think that she is allergic to penicillin.