I could hear her singing and strumming away on a little ukelele but I couldn't quite figure out where she was.
Then I stumbled into her oldest sister's room and there she was. Trying to be just like her musically talented sister. She had the stool out, the music stand and music all set up. And she was sitting there in one of her favorite dresses playing her favorite instrument of the day.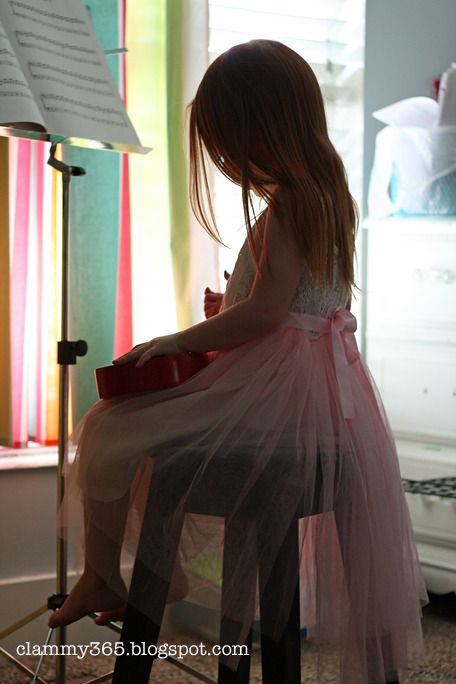 I am thankful for good role models.