So my oldest two have been involved with another youth theater production. This is show week.

Can you guess the show they were part of?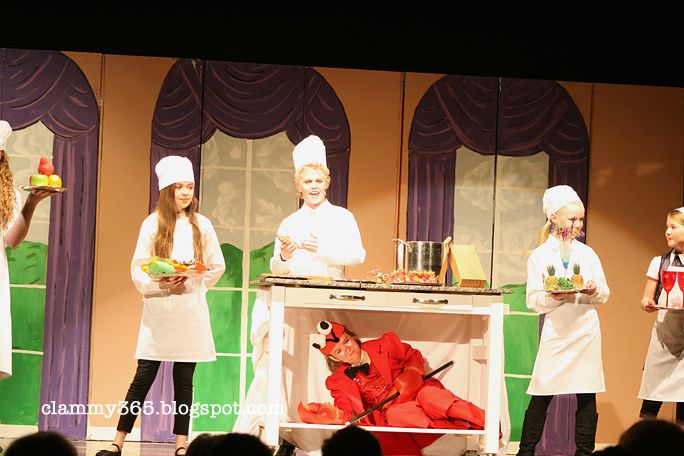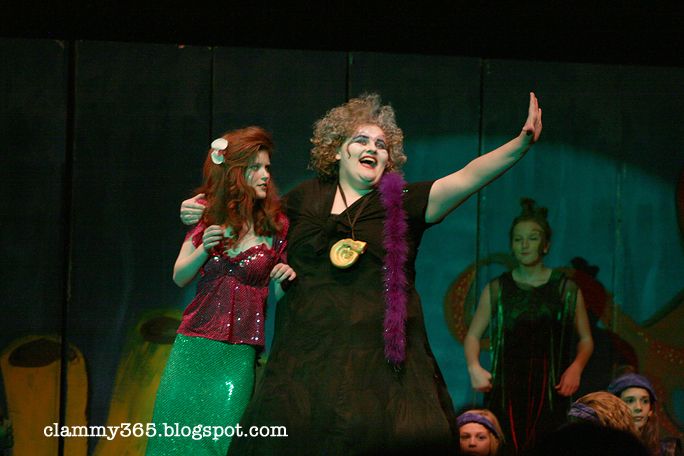 The Little Mermaid!
E was the one and only cute little Dolphin. And Baby Root-beer was a featured dancer (which means she had some dances that were just her and a few other people and she was also involved with helping to choreograph dances to go with some of the scenes/music).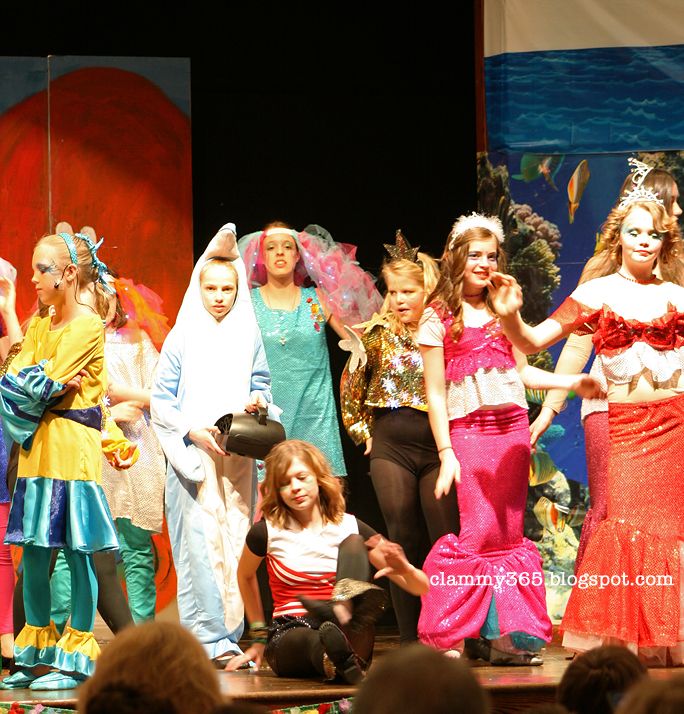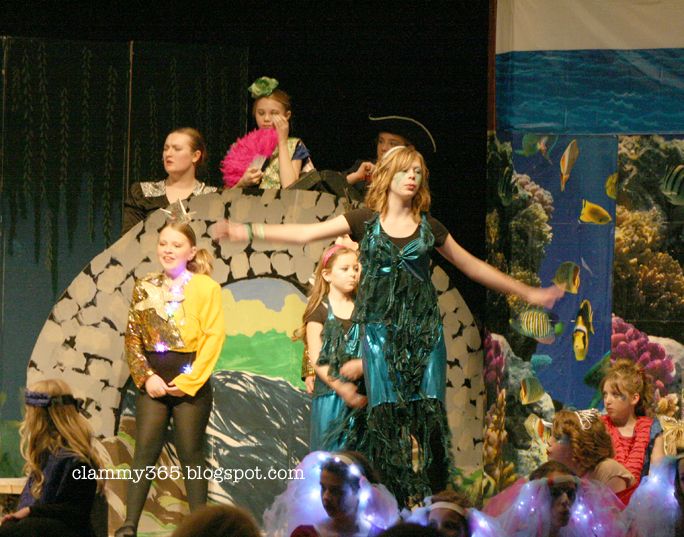 I am thankful for the courage that my kids are gaining from being part of a theatrical production. Everything from the auditions, to rehearsals, to the final show has taken some guts and they have had to overcome the jitters more than once.