Every once in a while I'll order some helpful bugs. This time I decided that it was time for some lady bugs.
They came yesterday and we decided that today was going to be the big release day! The girls absolutely loved it.......except for Baby Ponyo. lol =)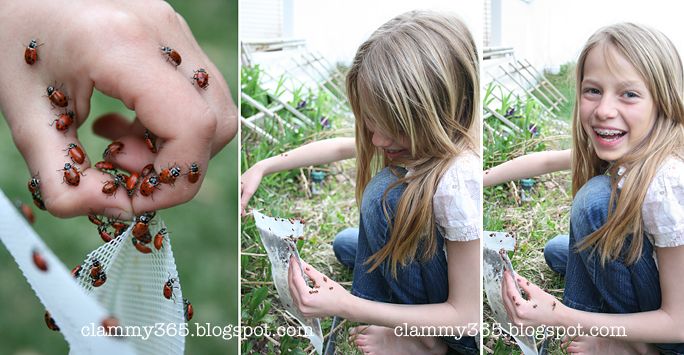 I am thankful for these little ladies.