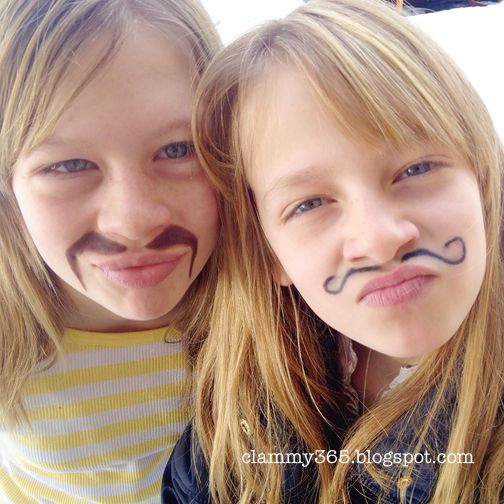 Today was a day full of play rehearsal.
They have been trying to do the Saturday ones with some kind of theme to make them more fun-filled for the kids.
Today was 'Mustaches for Maddi' in honor of a girl who was in Beauty in the Beast who in the past year was diagnosed with cancer.
Breaks my heart to hear about a child who has to deal with this kind of trial.
Maddi likes mustaches so they decided to have everyone 'wear' one and they took a group photo and are going to send it to her.
I am grateful for all that my family has been blessed with.